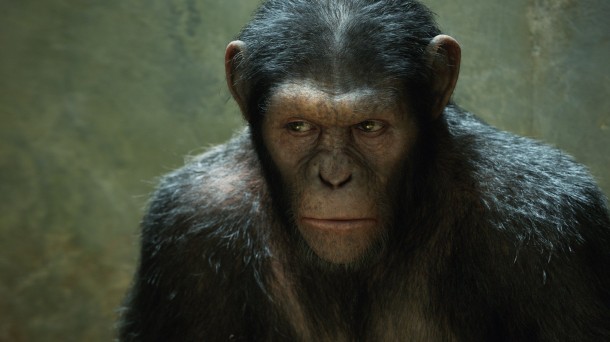 Scott Z Burns has written two films that I really enjoyed—Contagion and The Informant!—so I'm excited to hear that he's been hired by Fox to pen the sequel to Rise of the Planet of the Apes. The Hollywood Reporter broke the story earlier today, and they also have a snippet about what the sequel will revolve around:
The new project is taking the story to the next level, with the apes on the path to emerge as society's new rulers.
That'll probably be the standard description for a while, since its vague enough for the studio to parrot until something more concrete falls into place. Rise's original director Rupert Wyatt is returning to direct, and Andy Serkis is reprising his role as Caesar. There's no word on whether or not James Franco and Freida Pinto will return, but I'm honestly ok with the possibility that they won't. The less time spent on boring humans, the better.
We'll keep you updated as the story develops.