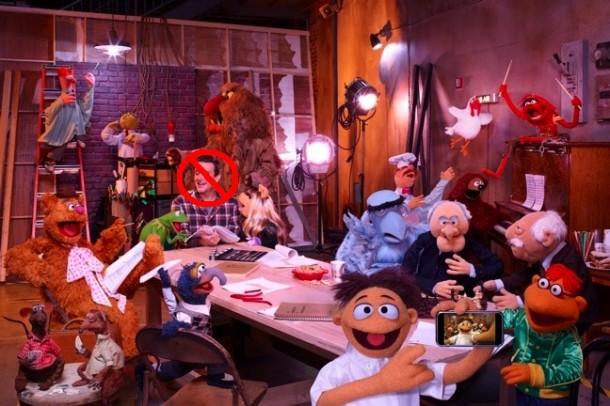 Vulture is reporting that Disney has given the green light to a sequel to The Muppets, the successful relaunch of the beloved Jim Henson franchise. While the film wasn't a massive financial success it did make a healthy chunk of change and picked up an Oscar to boot under the direction of James Bobin and stewardship of co-star Jason Segel. Bobin has been tapped to direct the next Muppet adventure but Segel has been left out.
Fortunately this isn't a tale of Hollywood scandal but rather a story involving a man with too many prior commitments. Segel will be too busy promoting The Five Year Engagement (his romantic comedy due out in April) and This Is Forty (the latest Judd Apatow film due this December) as well as shooting the eighth season of CBS's How I Met Your Mother. The guy just has too much on his plate, and the Muppets have proved they can now take care of themselves. A cameo appearance isn't out of the question for the actor, but expect the next Muppet film to feature less fleshy characters and more felty ones.
We'll keep you updated as the Muppet sequel develops.