The highly popular movie The Hunger Games is shooting to Blu-ray, DVD, On Demand and Digital Download on August 18, 2012. It's theatrical release is approaching $400 million at the North American box office and about $650 million worldwide! That's huge!
Okay, I'm one of the few people that hasn't seen The Hunger Games movie yes, but I'm now excited knowing that it will be available to watch on my television soon! I haven't read the books.. yet.. but I plan to at some point when I have some down time. I do want to watch the movie before reading the books.
If you are unfamiliar with what The Hunger Games is, here are some details: The Hunger Games is the first in a trilogy of books published by Scholastic that has already become a literary phenomenon with over 36.5 million copies in circulation. Set in the future, one male and one female from each of the twelve districts of the nation is forced to participate in the annual competition called The Hunger Games, which is broadcast live throughout the country for the entertainment of the Capitol's wealthy residents. Sixteen year old Katniss Everdeen (Lawrence) volunteers in her younger sister's place to enter the games, and is forced to rely upon her sharp instincts as well as the mentorship of drunken former victor Haymitch Abernathy when she's pitted against highly-trained Tributes who have prepared for these Games their entire lives. If she's ever to return home to District 12, Katniss must make impossible choices in the arena that weigh survival against humanity and life against love.
The Blu-ray & DVD special features will include:
* "The World is Watching: Making of The Hunger Games" – an eight-part documentary covering the "making of" the film in all aspects from the pre-production process all the way through the theatrical release and fan reactions
* "Game Maker: Suzanne Collins and The Hunger Games Phenomenom" featurette
* "Letters from the Rose Garden" featurette – insights from Donald Sutherland on the development of his role as President Snow
* "Controlling the Games" featurette – stories and concepts behind creating the control center
* "A Conversation with Gary Ross and Elvis Mitchell"
* Propaganda Film (in its entirety)
* Marketing Archive
* "Preparing for The Games: A Director's Process" (Blu-ray Exclusive)
* Subject to change
When I finally get to watch The Hunger Games, I'll be looking for the famous beard of Wes Bentley's Seneca Crane character. If you aren't aware, there is a documentary called My Big Break with Wes Bentley. Make sure to check it out.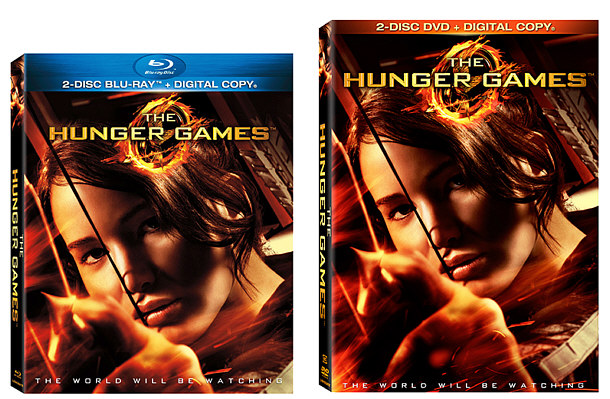 Official Website: http://www.thehungergamesmovie.com/
Official Facebook Page: http://www.facebook.com/thehungergamesmovie
Official Twitter Page: @TheHungerGames