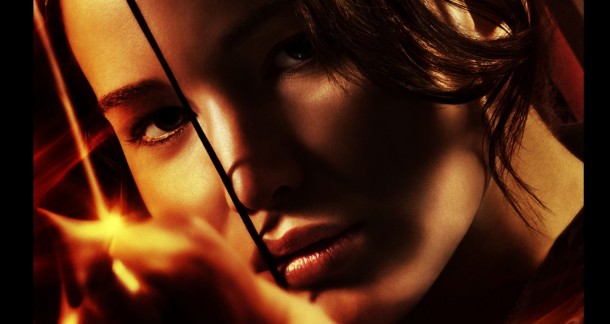 Sounds like fun!! Lionsgate is holding a sweepstakes for fans to have a chance to win a trip to set! See info below…
THE HUNGER GAMES: CATCHING FIRE BEGINS PRODUCTION – Lionsgate Announces Start Of Principal Photography And Set Visit Sweepstakes For Fans
® (NLIONSGATEYSE: LGF), a leading global entertainment company, announced the start of principal photography on the highly anticipated sequel to the worldwide blockbuster film THE HUNGER GAMES. Beginning today, THE HUNGER GAMES: CATCHING FIRE will shoot primarily in existing locations in and near Atlanta, Georgia. The film will subsequently be shot on location in the beaches and jungles of Hawaii before wrapping in late December, 2012.
THE HUNGER GAMES: CATCHING FIRE will be released worldwide on November 22, 2013, and stars Jennifer Lawrence, Josh Hutcherson, Liam Hemsworth, Woody Harrelson, Elizabeth Banks, Lenny Kravitz, Philip Seymour Hoffman, and Jeffrey Wright, with Stanley Tucci and Donald Sutherland.
Said Lionsgate's President of Production Eric Feig, who is overseeing the production on behalf of the studio, "We are so excited to be embarking on this adventure with Francis Lawrence, who has already exhibited immense creative vision and resourcefulness in casting the film and planning its look and feel. The stakes are raised in every way in this second story, and we are thrilled to get the production underway in these perfect locations, with our excellent returning cast and some world class actors in new roles."
"Lionsgate has been a longtime partner of Georgia's entertainment industry being the first production company to take advantage of our film tax incentives in 2005. The fact that they are continuing to bring productions including this high profile franchise to Georgia reaffirms their commitment to our talented crew, diverse locations and accessibility," said Georgia Department of Economic Development Commissioner Chris Cummiskey.
Lionsgate also announces a global set visit sweepstakes. "THE HUNGER GAMES: CATCHING FIRE- Win a Trip to Set" will run September 10th through October 12th 2012, offering twelve lucky fans a chance to visit the set of the film and interact the with cast and crew. To enter, fans based in the participating territories (the United States, Canada, the United Kingdom, Australia, Germany, France, Scandinavia, Russia, Israel, and Japan) will upload a :30 second video of their top question for the film's cast. Additionally, "virtual" citizens of Panem will be able to enter by playing The Hunger Games Adventures – one of the top adventure games on Facebook and coming soon to iPad. Full rules and regulations are posted on the contest Facebook tab, and at www.catchingfiresweeps.com.
Lionsgate will release THE HUNGER GAMES: CATCHING FIRE on November 22, 2013.
Full information about the film's cast is available at www.catchingfirecasting.com