The Avengers is a major cinematic event this year, and the trailer above seems to deliver on the promise of a great superhero team-up flick in spades. The gang's all here and showing off some pretty stellar action set pieces. My personal favorite moment is the Hulk catching Iron Man just before he falls.
Now, here's a thought. Joss Whedon is well known for killing off characters in his flicks, and lord knows this cosmic threat will have a lot more menace behind it if one of the Avengers gets killed. There's no way Marvel would allow one of the big four to get killed, and I have a hard time believing the only female would be dispatched. But what about Hawkeye? Renner is going to be busy with the Bourne franchise and a possible Mission: Impossible sequel as well. Perhaps Hawkeye won't be around to see the credits roll? Just a thought….
A new poster was also released with the trailer. It has some awkward photoshop elements, but overall it has a pretty epic feel.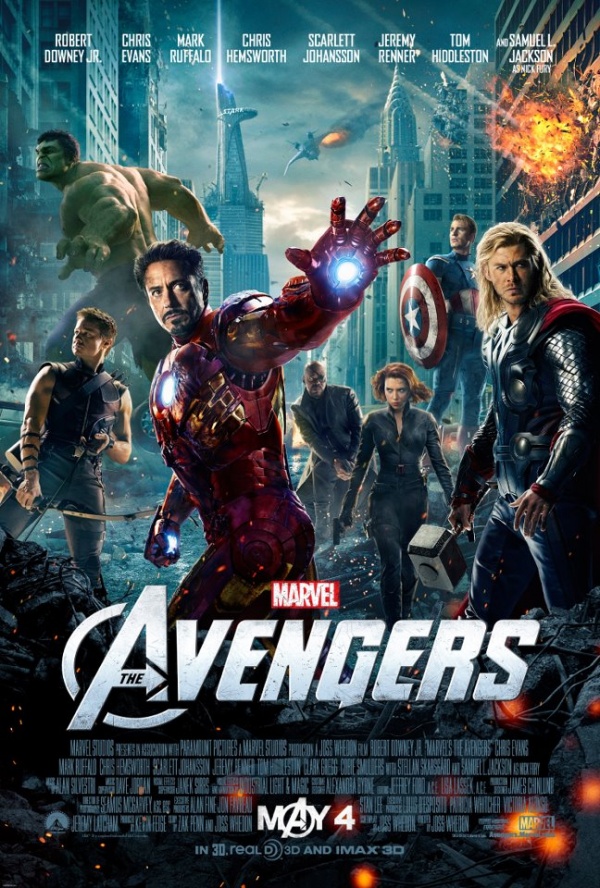 Marvel's The Avengers hits theaters and IMAX 3D on May 4th, 2012.