With a cliff hanger ending and so many unanswered questions; ABC's 'Resurrection' has left fans yearning for another season, one not yet given the green-light. But I think we all know with the success of the show's brilliant writers, cast and crew, the show shall rise again; including our favorite, at times misguided, church going local Gary Humphreys (played by veteran actor Kevin Sizemore).
Kevin Sizemore: "I don't think Gary's time in Arcadia, Missouri is finished because we don't know if I pulled the trigger or if it was by accident or on purpose again by Rachel pulling the trigger. He's always tried to help his town; he just doesn't know how to do it the right way."
Sizemore's long acting career includes credits such as 'Transformers: Dark of the Moon' and 'Under the Dome'. 'Resurrection' has captivated fans in its first season because of its topic tackling universal emotions over grieving the loss of a loved one and how to handle it.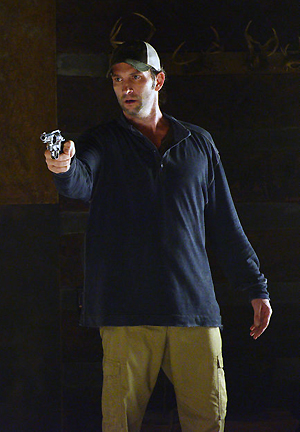 Kevin Sizemore: "I think it makes people think positively and negatively. I have a relative who lost her child and her grandchild. I love her to death but she can't watch the show and I totally understand. She can't bear to know, that by watching me and other actors on the show talking about someone coming back to life, because that's actually what she wants to happen. It breaks my heart because when I booked the job I was with her. It's not how you feel if you lost someone, that's not the issue. It's how you would feel if you lost them again. And a lot of people who've gotten through the grieving process say they'd love to see a family member come back. They love the show. "
Sizemore talked more with Movie Vine about his perfect role, his family and what's ahead.
Movie Vine: Do you like playing the Aggressor?
Kevin Sizemore: "I've never done science fiction before 'Under the Dome' and 'Resurrection' and people who know me know I'm a clumsy goof-ball who likes to laugh and just be silly. I do like playing those characters. With 'Resurrection'; the amazing writer's, which are unbelievable by the way (Aaron Zelman and his team), have written me in a way where you can allow him to grow with you as you watch each week. Those are characters I love and appreciate. My all-time favorite character would be a 'Lethal Weapon' Mel Gibson type of character; you get the funny, serious, craziness and action. "
The man, who started acting for the art of storytelling and to help viewers escape their reality for on-screen drama says his escape is simple; watching ESPN. But the ultimate release for this multidimensional actor is family time. Sizemore endearingly paints a picture of his perfect day.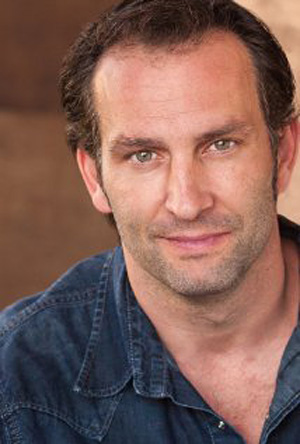 Kevin Sizemore: "Opening up the bible and reading a quick verse from Matthew. Seeing my son sleep on the couch, he always sneaks onto the couch. Seeing my wife still asleep in her bed and making coffee for my wife when she wakes up. Then we just all cuddle for a bit and just talk. "
His son Gunnar at the age of 9 has not only performed with dad on-screen but is a fast rising young star doing film, TV and voice overs. His beautiful wife Gina Lombardi is a fitness guru and author.
Movie Vine: How do you and your uber-talented family stay unaffected in this business?
Kevin Sizemore: "The most important thing to our family is God, family and then our work, that's the way it needs to go. We don't put our jobs above anything else; we don't put family above our faith. Our faith keeps us grounded, our family is what keeps us laughing, and our jobs keep us providing for one another. "
Sizemore, a true class act with both feet firmly on the ground makes sure his soon-to-be super star son follows the same character path, although I'm told he's a natural at it. Sizemore is staying busy after Resurrection's hiatus.
Up next, he has a comedic Kickstarter film coming out called 'Can I get a witness protection?' and in June he starts shooting another film in Atlanta, Georgia.
For more on Sizemore and his author wife give them a follow on Twitter. @Kevinsizemore @CoachLombardi
By Melissa McCarty