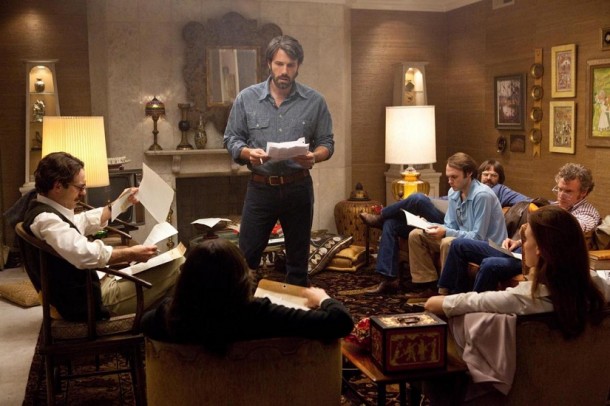 The Canadian Caper is a fascinating story well worth telling, and Ben Aflleck, fresh off his directorial smash The Town, seems to be the perfect guy to bring that story to the big screen. Affleck is joined by the Justice League of Greay Character Actors: Bryan Cranston, John Goodman, Michael Parks, and Kyle Chandler. I don't think there's a better cast in any film this year.
Here's what Argo boils down to: During the 1979 Iran hostage crisis the United States and Canada partnered to rescue six U.S. diplomats held hostage at their embassy in Iran. The governments were able to convince Iran that the six hostages were members of a camera crew who were scouting the area for a film titled Argo. The hostages were able to escape the country with their fake identities.
I really like the new "adult" stage of Ben Affleck's career. The guy was a lame punch line nearly a decade ago (a punch line usually delivered by the weak willed and brainless), but the last few years have proved him to be a smart guy who makes smart and excellent mid-scale movies, the kinds of movies so easily bungled these days. 2012 is a helluva year for cinema, and Argo looks like it'll be a highlight.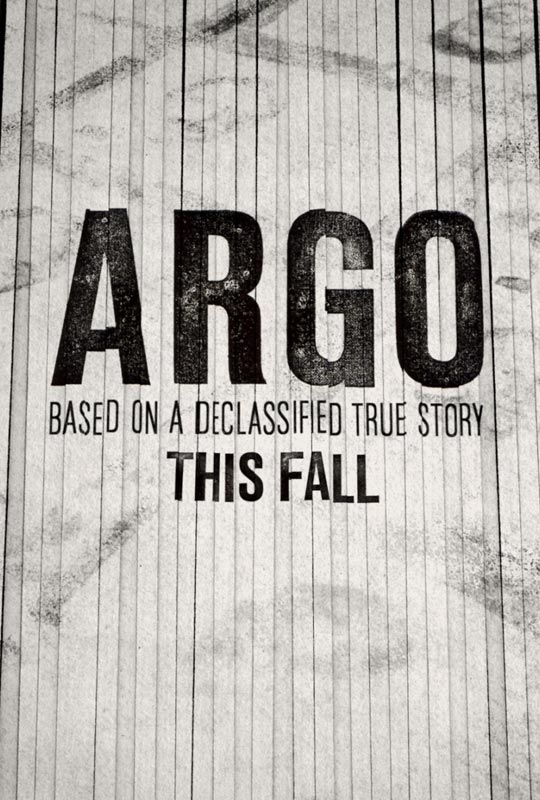 Argo hits theaters on September 14th, 2012.