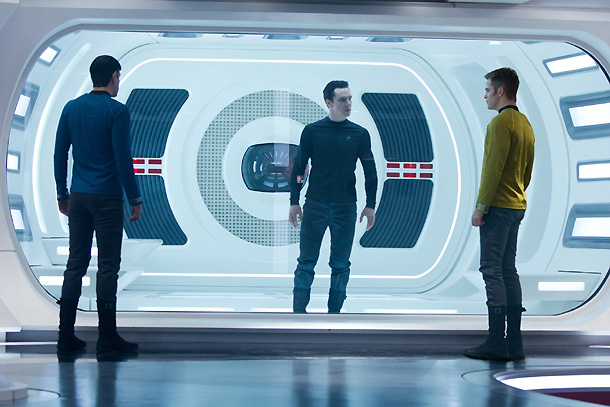 An interview given to Star Trek Into Darkness writer and co-producer Robert Orci by Zap2It revealed some detail on the previously rumored 2016 release date of the next Star Trek film, to coincide with the 50th anniversary of the franchise's creation. Previous rumors have included Zachary Quinto (Spock in the 2009 film and the 2013 sequel) stating the possibility of a 2014 shooting date.
Orci revealed his hopes to have director J. J. Abrams back for a third film and included the news that he has been speaking with Paramount regarding the schedule of the third film's production. He also revealed that he was unaware of any 2014 shoot date and joked that he'd better have a conversation with Quinto regarding the rumor.
Star Trek Into Darkness was released on May 16, 2013 in theaters and has become a box-office success for Paramount.