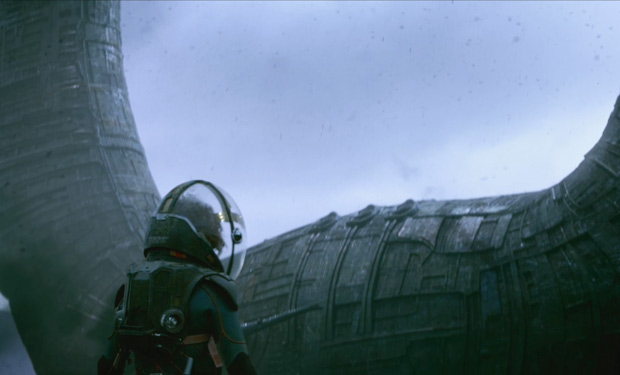 Ridley Scott's Prometheus has been a bit of a mystery for some time. It began development as an Alien prequel and was then described as something entirely separate. Now the word is that Prometheus does indeed take place in the same universe as the Alien stories, but is set several decades beforehand.
The film's producers partnered with the TED Conference–an annual gathering of the world's brightest to discuss the future in Technology, Entertainment, and Design–to give a glimpse of what a 2023 TED speech would look like. Check it out below:
That's Guy Pearce as Peter Weyland, president of the Weyland Corporation. Here's what the TED 2023 Blog says about him:
Peter Weyland has been a magnet for controversy since he announced his intent to build the first convincingly humanoid robotic system by the end of the decade.

Whether challenging the ethical boundaries of medicine with nanotechnology or going toe to toe with the Vatican itself on the issue of gene-therapy sterilization, Sir Peter prides himself on his motto, "If we can, we must." After a three year media blackout, Weyland has finally emerged to reveal where he's heading next. Wherever that may be, we will most certainly want to follow.

Sir Peter Weyland was born in Mumbai, India at the turn of the Millennium. The progeny of two brilliant parents; His mother, an Oxford Educated Professor of Comparative Mythology, his father, a self-taught software Engineer, it was clear from an early age that Sir Peter's capabilities would only be eclipsed by his ambition to realize them. By the age of fourteen, he had already registered a dozen patents in a wide range of fields from biotech to robotics, but it would be his dynamic break-throughs in generating synthetic atmosphere above the polar ice cap that gained him worldwide recognition and spawned an empire.

In less than a decade, Weyland Corporation became a worldwide leader in emerging technologies and launched the first privatized industrial mission to leave the planet Earth. "There are other worlds than this one," Sir Peter boldly declared, "And if there is no air to breathe, we will simply have to make it."
Those familiar with the Alien franchise will recognize the Weyland name as the first part of the Weyland-Yutani corporation, the company that the Nostromo worked for in Alien that sent the ship to obtain the deadly xenomorph. For more viral goodies you can head over to WeylandIndustries.com and poke around a bit.
I love the idea of explore the beginning of the Weyland-Yutani Corp's interest in space exploration, and I really dig the name dropping of the Prometheus story and all it could imply. Prometheus is starting to look like it could be something really special.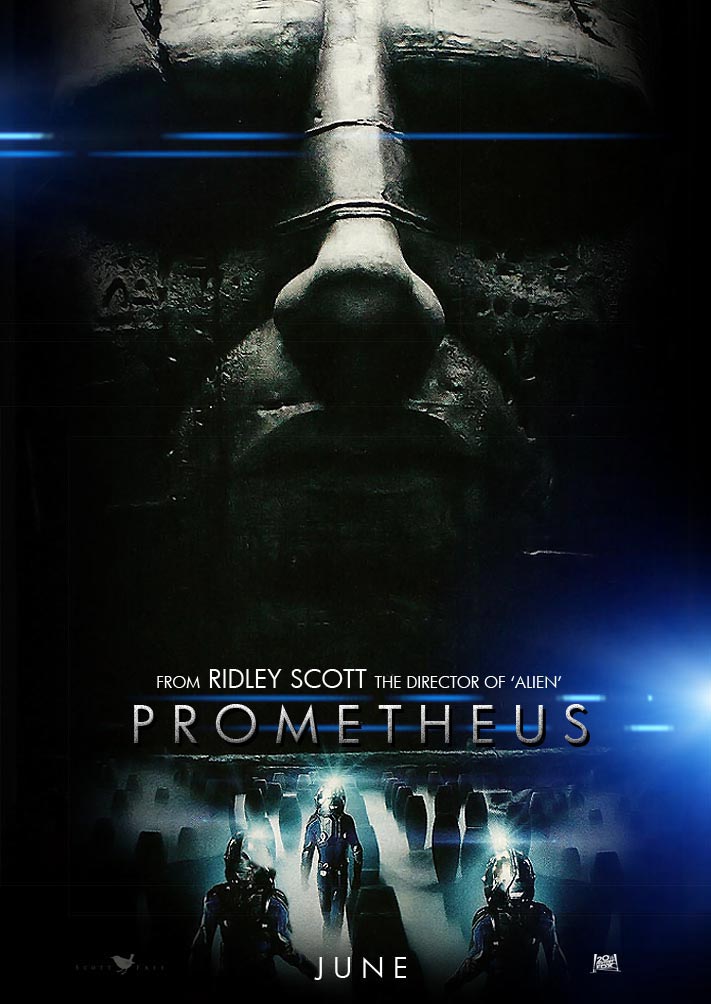 Prometheus hits theaters on June 8th, 2012.