Russ Russo donned a batsuit and has now been a guest in almost one million homes. The viral sensation of his parody video Batman Maybe may have been a surprise to him, but to the rest of the world it is the perfect 3 minute and 51 second escape from reality. We caught up with Russ as he was in the middle of promoting the Kickstarter Campaign (ended on 8/31) for his next film Heat Wave.
MV: Welcome to Movie Vine, Russ.
Russ: Thanks for having me.
MV: To begin, would you mind sharing how you became involved with the YouTube sensation Batman Maybe?
Russ: I moved to LA 3 yrs ago from NYC and on one of my first jobs, I met Wes Freitas, he said "You know you look like Christian Bale", I remained silent, Wes is quite gregarious as you can see in the video, didn't hear from him for 3 years, he calls me out of the blue and says 'Hey, I got an Idea, do you want to play Christian Bale?'.
MV: When did you realize that the video went viral?
Russ: A week after we wrapped someone text messaged me that we were on the Front page of the websites RyanSeacrest.com and Oprah.com, I knew after that text that things might get a bit weird.
MV: Wes was right. I thought you were actually Christian Bale the first time I watched it. A lot of people have been saying that. Have you ever been mistaken for Christian before?
Russ: I think people are comfortable associating you with someone they've seen, a celebrity or a TV personality, there's a familiarity people need when dealing with strangers, so I understand the psychology behind why people say "You look like Christian Bale" and I've got it many times but it never makes me comfortable because you always want to create your own identity, be your own person.
MV: How were you able to pick up so many of Christian's nuances with such a limited time to prepare?
Russ: I didn't prepare or study Bale, mainly because I got the call the night before, I'm familiar with his work, but I only did what I thought I'd do in a scene in which I'm conflicted with a truth someone has discovered even if that truth is very silly and is sung to me.
MV: You are able to flawlessly melt into your characters. How much of them remain with you once filming is completed?
Russ:  I think, for me, there is a belief that this is not the one and only life I've ever lived. I've lived many lives and sometimes you get to a life in which you feel there's nothing left to do but create those lives that were once lived. So there are many people inside you and you want to be all of them, understand something about them, something that was left unresolved and through the process of being that person, you resolve that past life. When it's over, it's hard to shake, that person wants to stay with you and it almost feels like death when you finally have to put that person to rest and remember who you are, in the now.
MV: What types of characters are you most drawn to when reading or writing a script?
Russ: Flawed characters that usually deal with loss or redemption. For some reason, I'm most drawn to a defining moment in a character's life, then I am willing to take the journey.
MV: How did you come up with the idea for Heat Wave?
Russ: I was heading to a film festival in Ohio, in June, during a Heat Wave Warning and driving across the Country because I prefer driving to flying. My air conditioner broke and I had all the windows open speeding across the U.S., it made me feel like Jack Kerouac's ON THE ROAD, I was with a friend, he was driving, I fell asleep and my dream became the story for Heat Wave.
MV: You already have a very talented cast attached to the film. How involved have they all been with supporting the Heat Wave Kickstarter campaign?
Russ: They're all friends of mine that over the years of making films I met along the journey. I got back to LA and started calling them telling them of this script I wrote and how it felt like something I wanted to say about our lives right here, right now and they were in. We had a meeting because no one had ever been a part of 'Crowd Funding" before, including myself, and we talked about reaching out to our audience. There are different personalities involved, so, some of the cast have been on board with it and others, who don't use social media as often have been MIA which is frustrating when you need solidarity. In the end, it's all going to be a life experience and everyone experiences life differently, so, we'll see how the audience responds to each of us and our efforts toward including them.
MV: The Kickstarter offers a level which includes tickets to the cast and crew premieres in NY and LA. What are some of the other rewards offered to backers?
Russ: We wanted to interact with our audience, for the first time in History, it would seem there is no stage and no audience, the lines have been blurred, so why not make that part of this. You can talk to one of the Lead actors Kiowa Gordon (Twilight Saga) as a $30 reward, Skype with him for $500 and have dinner with us at the Dresden in LA for $750, for $1,000 and up you get to actually be in the film, so, there is this blurred lines measure of interaction between audience and artist.
MV: Can you tell us a little about your character Jacob Nicks in the psychological thriller The Projectionist?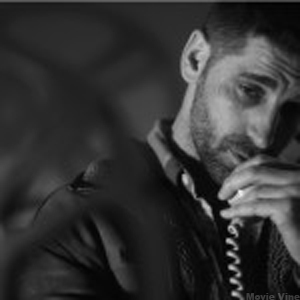 Russ: Jacob Nicks returns from Iraq where he was a POW to Coney Island, Brooklyn and his mundane job working as a Projectionist at the local movie theatre. He is, by far, one of the most intense characters I've ever played. My father, a Vietnam Veteran, who I had just recently met after 30 years was dying of Cancer. The Last time I saw him, I was 4 and he was being carted away with two middle fingers in the air in a Court Room. I went to visit him the day before filming and held his hand. The next day, I began filming, I got a message that he passed away and even locked in Jacob's windowless room in Brooklyn throughout filming I could feel him there with me the whole time. I remember very little about that experience. It felt as though I was telling my father's story, it was his pain, being tortured by War.
MV: I am so sorry. That had to be a very cathartic experience being able to feel your own pain of loss, Jacob's pain of being a POW, and your father's pain all at once. Have you watched the finished film yet, or is that something you even want to do?
Russ: I haven't seen it yet. I'm not sure I want to. I feel as though I'd relive that old pain and be forced to remember what it was to be that person. I was hospitalized twice making that film and had to be taken to the emergency room in Brooklyn after collapsing on set not being able to breathe. It turns out that it was a virus in the muscle tissue around my lungs but that took a specialist to figure out because I have asthma and all the emergency room wanted to do was give me breathing treatments. It was a very traumatic time in my life becoming Jacob Nicks. I'm not sure what it will look like on screen, not sure I really want to, the experience was what was important to me. I forced myself into my father's own private hell to understand who he was since I never knew him.
MV: Festival favorite Blue Collar Boys will finally be hitting the big screen in a limited release beginning next month. What can audiences expect from this award winning film?
Russ: A very socially relative story. The story can be seen in every newspaper and internet splash page right now across the globe, almost as if life imitated art through making the film, it was shot in March 2009 and seemingly was a prediction of the shrinking income of the working class, at the time of filming, it was only a fear we all had. It's a story about a family working a small business in Construction and finding that their work loads are doubling but their income is shrinking because of an Incorporated Business owner whose ties to Local Politicians and need for Profit above all is pushing a small family business to their demise.
MV: Do you think social networking has been the key to giving Indie films a platform and a voice in the otherwise saturated market of Hollywood mainstream?
Russ: I think it's been a Big Boost for Independent Artists who don't have the marketing machine Hollywood Studios have behind their films.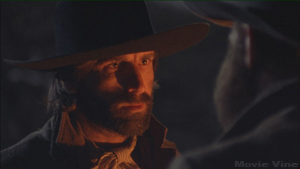 MV: You play Jed in the horror film Donner Pass. Were you familiar with the story before filming?
Russ: I was familiar with the Donner Party. I did a lot of reading and research and watching of documentaries for what turned out to be only the first five minutes of the movie before the movie switches to a present day Legend.
MV: One last question, how would you ward off a homicidal maniac if you were stuck in the mountains with only a deck of cards, a ping-pong paddle, and a frozen TV dinner?
Russ: I'd quantum leap …..but that's just me.
MV: Thank you for spending time with us today, Russ.
Russ: Thank you for having me.
*Catch up with Russ on his official site www.russrusso.com and be sure to follow him on Twitter and Facebook.