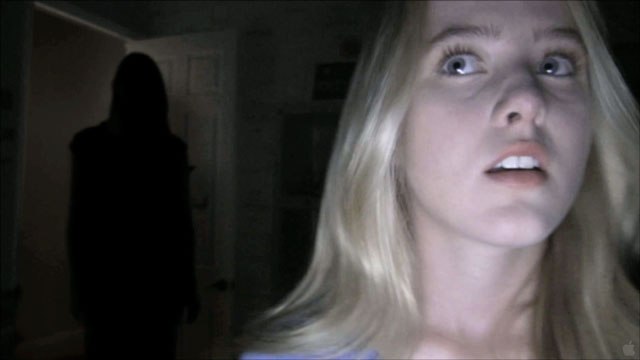 I enjoyed the first two Paranormal Activity films as small indie flicks, but the series' third entry took the franchise to a whole new level, and I'm really excited to see what the fourth entry has in store for audiences this October.
Luckily Paramount was smart enough to keep the third film's directors around for this one. Henry Joost and Ariel Schulman* continue to show off how playful they can be with the franchise's found footage concept, and it looks like we're getting some forward momentum on the story now that all the mythology has been settled. I'm excited to see what's next.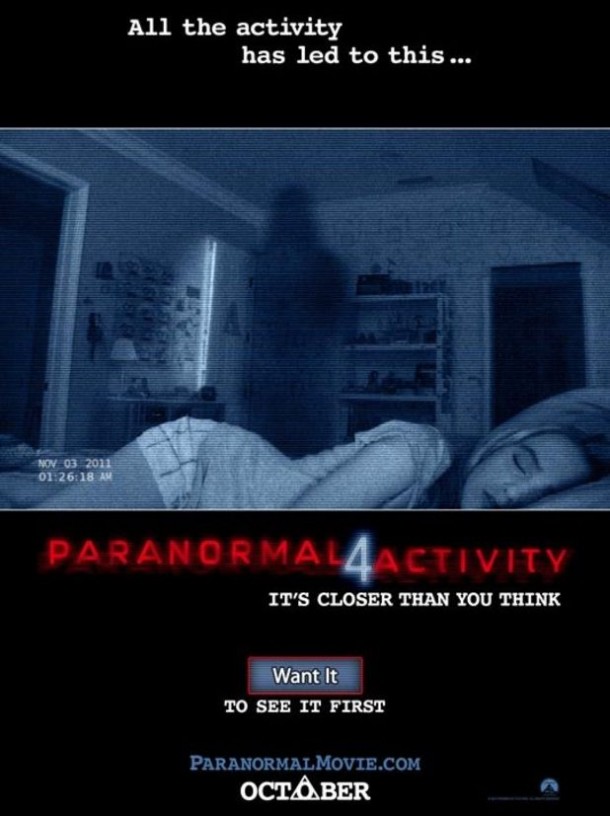 Paranormal Activity 4 hits theaters this October.
*The pair that also directed the wonderful Catfish that you should all see ASAP