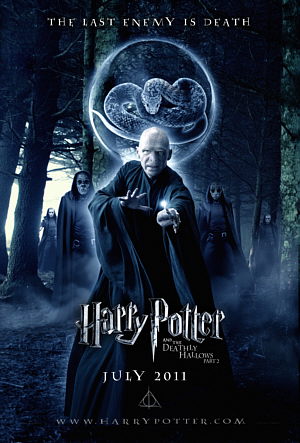 It's finally going to arrive.. the long awaited Harry Potter and Voldemort stand-off. In Harry Potter and the Deathly Hallows 2; Harry (Daniel Radcliffe), Ron (Rupert Grint) and Hermoine (Emma Watson) try to find and destroy the final Voldemort horcruxes. However, Voldemort (Ralph Fiennes) finds out about their mission and the biggest battle begins.
Watching this film will be bittersweet for fans who have grown to love the story of Harry Potter since the beginning. The movies couldn't come out fast enough to satiate the desire to watch more and more about the Harry Potter world.
The trailer looks awesome and July can't arrive soon enough.