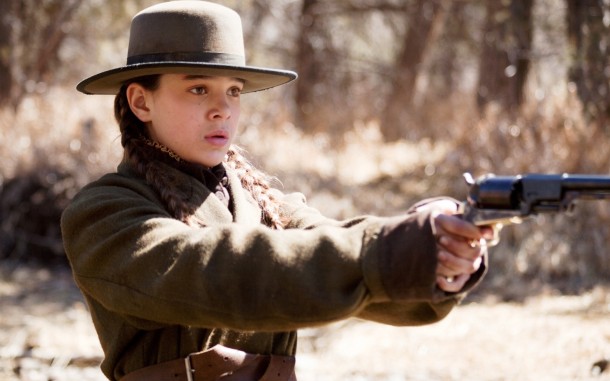 Variety is reporting that Hailee Steinfeld, the Academy Award nominated actress in last year's True Grit, is in final negotiations to play the female lead in Ender's Game, the feature adaptation of Orson Scott Card's famous novel.
Gavin Hood (Tsotsi) is writing and directing the feature for OddLot Entertainment and Summit, which have the film slated for a March 2013 release date. Ender's Game has been in development for a long time, with everyone from Steven Spielberg to Ridley Scott attached at one point or another.
The film details the story of "a gifted young gamer skilled in strategy and logistics who's recruited by the government to help battle an insect-like alien race." Asa Butterfield (the star of Martin Scorsese's recent Hugo) has landed the lead. With Steinfeld nearly signed all that's left to cast is the role of Colonel Hyrum Graff, who trains the young male recruits at an elite military academy. Summit wants Harrison Ford for the part, but we'll see if he actually signs on.
We'll keep you updated as the story develops.
Ender's Game is scheduled for release on March 15th, 2013.