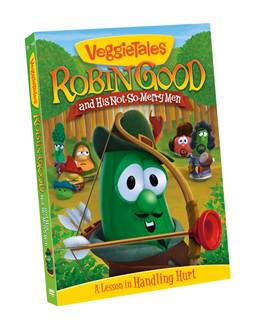 VeggieTales are wonderful animated stories for children. Here's the latest news for the latest release by Big Idea Entertainment: VeggieTales®: Robin Good and His Not-So-Merry Men will be available at Christian retail stores March 3rd and everywhere March 6th, 2012.
In this Veggie-version of the classic tale, Larry the Cucumber stars as Robin Good, a fearless man who roves the town of Bethlingham with his band of merry men to help people by fundraising from the rich and giving to the poor! But when a greedy Prince starts stealing the townspeople's hams, donations are down and Robin's friends take off and decide to give robbing from the rich a try.
Feeling rejected, Robin thinks things can't get any worse, until he finds out that the ham-hoarding Prince has also captured his friends. Can Robin overcome his own hurt, rescue his friends and restore the townspeople's hope?
A story of faith, strength, and friendship, this timeless tale will warm the hearts of children everywhere! For More Information visit www.veggietales.com! Own it on DVD March 6, 2012!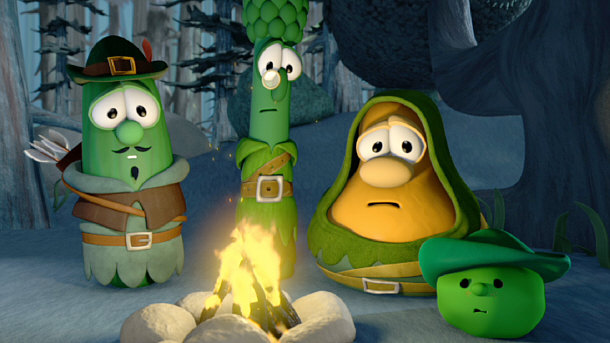 GIVEAWAY IS OVER: The winner is Jennifer Taylor.