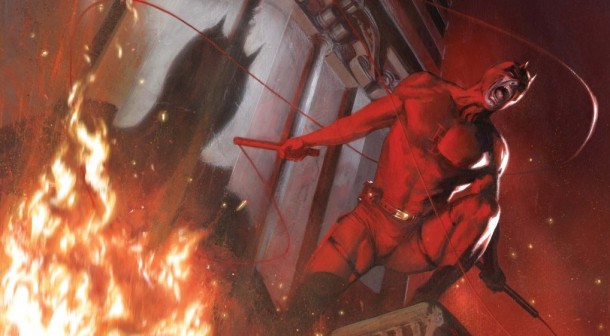 Just weeks ago we reported that Marvel and Fox were negotiating to give Marvel rights to Galactus in exchange for an extension on Fox's rights to Daredevil. Apparently the studios' talks seem to not work out since Joe Carnahan, the director tapped to bring Daredevil to the screen, tweeted up a bit of a storm yesterday: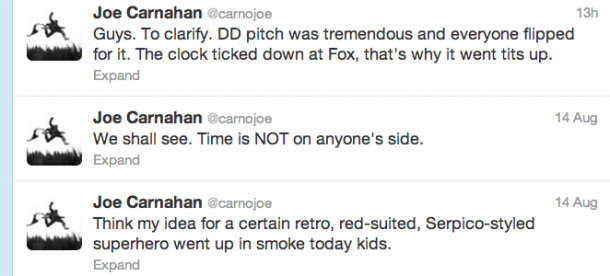 The director also released his proof of concept reel that got Fox execs so excited to hand him the keys:
So with Fox giving up and presumably ceding their rights to the Daredevil character back to Marvel, we can expect to see the Man Without Fear join the Marvel Universe, and possibly the Avengers, sometime in the next few years. It's a shame thought. Carnahan's vision looks pretty freaking awesome.