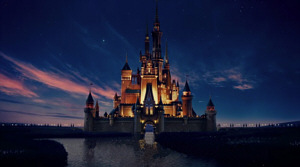 I wrote a recent editorial about Disney's success with The Lion King 3D and what it would mean for Hollywood, and in the piece I claimed that many studios would follow Disney's lead and make 3D re-releases a priority. With that in mind I wasn't surprised to find this latest press release from Disney in my inbox:
DISNEY AND DISNEY•PIXAR FAVORITES POISED TO RETURN TO THEATERS IN 3D

On the heels of the phenomenal success of The Lion King 3D – which will cross the $80 million mark at the domestic box office today – The Walt Disney Studios has announced limited theatrical engagements for four of its classic films for the first time in 3D. The following titles from Walt Disney and Pixar Animation Studios will be released in 2012 and 2013:
· Beauty and the Beast – January 13, 2012
· Disney•Pixar's Finding Nemo – September 14, 2012
· Disney•Pixar's Monsters, Inc. – January 18, 2013
· The Little Mermaid – September 13, 2013
So there you have it. Out of these four I'm most excited for Finding Nemo*, but Beauty and the Beast is sure to look great, and the climactic chase scene in Monsters, Inc. will be amazing in 3D. All four films were being prepped for 3D BluRay releases, so these won't be rush jobs, thankfully.
If these succeed, what do you think will be the next animated film to get re-released? I'm pulling for Pinocchio, myself…
*Its my second favorite PIXAR film,** I've got a thing for father/son stories. Seriously, its practically a liability. And I love me some Albert Brooks.

**Special Points to the person who can guess my favorite PIXAR work!***

***Has anyone ever put an endnote in an endnote before?