Disney Animation hit a home run when they returned to their fairy tale roots with 2010's Tangled, and with their confidence restored they're getting experimental again. Wreck-It Ralph looks like their most experimental work since 2002's Lilo and Stitch, a film I deeply love, and I'm pretty excited to check this Wreck-It Ralph out.
Here's the official log line:
Wreck-It Ralph is the villain of the arcade video game Fix-It Felix Jr., in which the game's eponymous hero fixes a building that Ralph destroys. For over 30 years, Ralph has been doing the same job and has become tired of being the bad guy. Wanting to prove he can be a good guy and not just a villain, Ralph escapes his game through the power cord and lands in Hero's Duty, a light-gun shooter, where he helps the game's hero, Sergeant Calhoun, battle against "Cy-Bugs", the game's alien invaders. He later enters Sugar Rush, a kart racing game set on tracks made of candies, cookies, and other sweets. There, Ralph meets Vanellope von Schweetz, one of the game's characters, who has learned that her game is faced with a dire threat that could affect the entire arcade, and one that Ralph may have inadvertently started.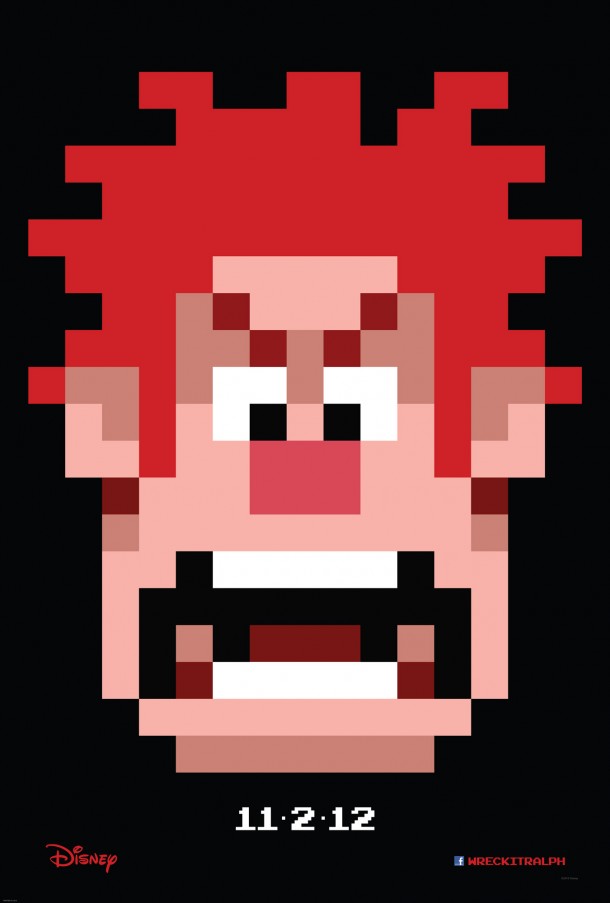 Wreck-It Ralph hits theaters on November 2nd, 2012.