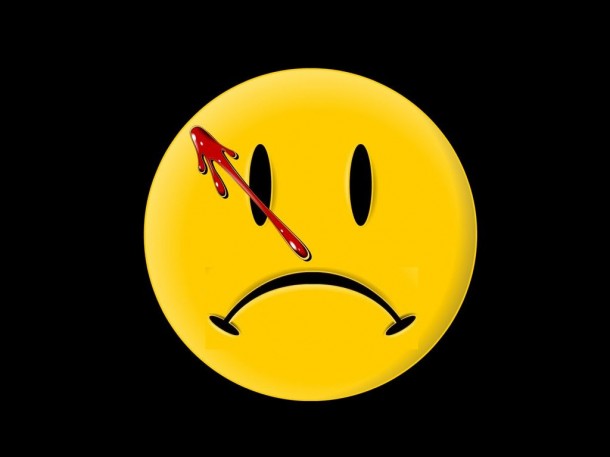 Back in October we reported on the rumors that DC Comics was developing a prequel to Watchmen, the seminal work by Alan Moore and Dave Gibbons. Despite protests from fans everywhere and Moore and Gibbons lack of involvement DC has announced plans to move forward with the project.
The series will be called Before Watchmen, and will consist of seven interlocking stories. Here's the list:
RORSCHACH (4 issues) – Writer: Brian Azzarello. Artist: Lee Bermejo
MINUTEMEN (6 issues) – Writer/Artist: Darwyn Cooke
COMEDIAN (6 issues) – Writer: Brian Azzarello. Artist: J.G. Jones
DR. MANHATTAN (4 issues) – Writer: J. Michael Straczynski. Artist: Adam Hughes
NITE OWL (4 issues) – Writer: J. Michael Straczynski. Artists: Andy and Joe Kubert
OZYMANDIAS (6 issues) – Writer: Len Wein. Artist: Jae Lee
SILK SPECTRE (4 issues) – Writer: Darwyn Cooke. Artist: Amanda Conner
Here's DC's comment from the press release:
"As highly anticipated as they are controversial, the seven inter-connected prequel mini-series will build on the foundation of the original WATCHMEN, the bestselling graphic novel of all time. BEFORE WATCHMEN will be the collective banner for all seven titles, from DC Comics."
In addition to these stories DC will publish a short story Curse of the Crimson Corsair in pieces at the end of each book, in a nod to the Tales of the Black Freighter short comic that played into Watchmen. The story will eventually be published in its entirety once the series is wrapped up.
The major question (aside from the obvious Why do this at all?) is if Warner Bros, the studio that put out the Watchmen film, will develop these stories for feature films. The studio has been looking for a new franchise to replace Harry Potter and Batman for a few years, and if they can keep the budgets low a series of Watchmen films could work out nicely for them. Of course, that depends on the series being actually good, and we'll see if that's the case when the first issues hit shelves.
Here's the cover art for the various issues:
We'll keep you updated as the story develops.