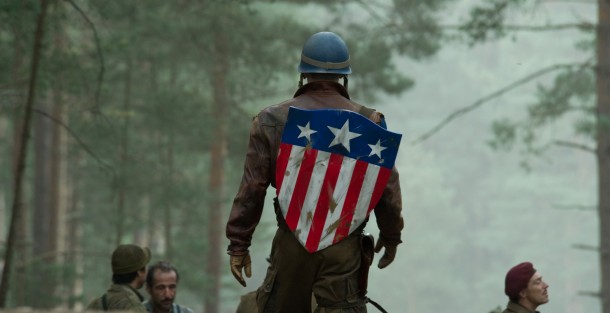 Disney and Marvel have slated a date for the sequel to last years Captain America: The First Avenger:
April 4th, 2014
I guess a 4th of July release is too obvious.
Anyway, the sequel will take place after the events of The Avengers, detailing Steve Rogers' further attempts to make peace with the idea of being a man removed from his own time.
Director Joe Johnston won't be returning for the sequel, and Marvel has released a short list of names that might helm the project. The list is made up of George Nolfi (The Adjustment Bureau), F. Gary Gray (The Italian Job), and Anthony and Joseph Russo, best known for working as producer/directors on NBC's wonderful Community. Reportedly Anthony and Russo are closest to sealing the deal as their meeting with Marvel head honcho Kevin Feige went over like gangbusters.
For those keeping track, Marvel's release date schedule is now looking like this:
May 4th 2012 – The Avengers
May 3rd 2013 – Iron Man 3
November 15th 2013 – Thor 2
April 4th 2014 – Captain America 2
We'll keep you updated as the story develops.
You can read my review of Captain America right here.