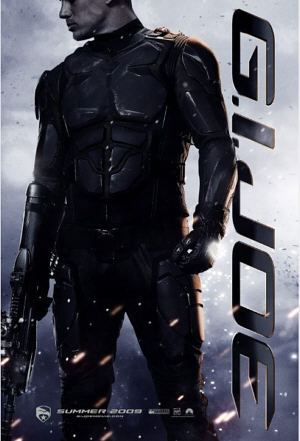 The Hollywood Reporter has the scoop about Bruce Willis entering negotiations to join G.I. Joe: Retaliation, the sequel to 2009's G.I. Joe: Rise of Cobra. The role in question is none other than General Joe Colton, the original G.I. Joe in the franchise's mythology.
If he signs on the line that is dotted Willis will join a cast that includes Dwayne "The Rock" Johnson as Roadblock, Channing Tatum as Duke, Adrianne Palicki as Lady Jaye, Ray Stevenson Firefly, and Ray Parks as Snake Eyes. The only returning members from the first film are Tatum and Parks, so expect a bit of a facelift when it comes to the sequel.
The film, to be directed by Jon M Chu (Step Up 2 and 3), starts rolling cameras in about a month down in New Orleans so expect this deal to get finalized quick. Paramount has yet to release an official synopsis of the film, but they've pegged a June 29th 2012 release date.