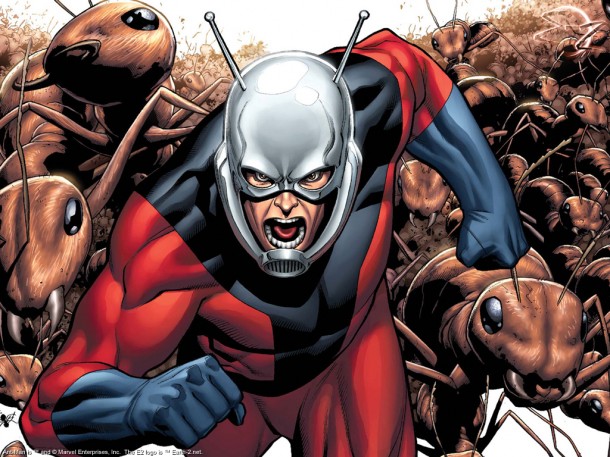 Edgar Wright, the director of Hot Fuzz, Shaun of the Dead, and Scott Pilgrim Vs The World has been on the hook to director an Ant Man film for Marvel for some time now. He's been working on and off for years with Attack The Block writer/director Joe Cornish on the script, but Marvel's been busy with a few other projects for a while now.
With Avengers raking in over $200 million this past weekend Marvel is looking forward with deep pockets, and we can expect to hear solid details about their new slate of characters soon. It would seem Ant Man is high on their list, as Edgar Wright tweeted this morning: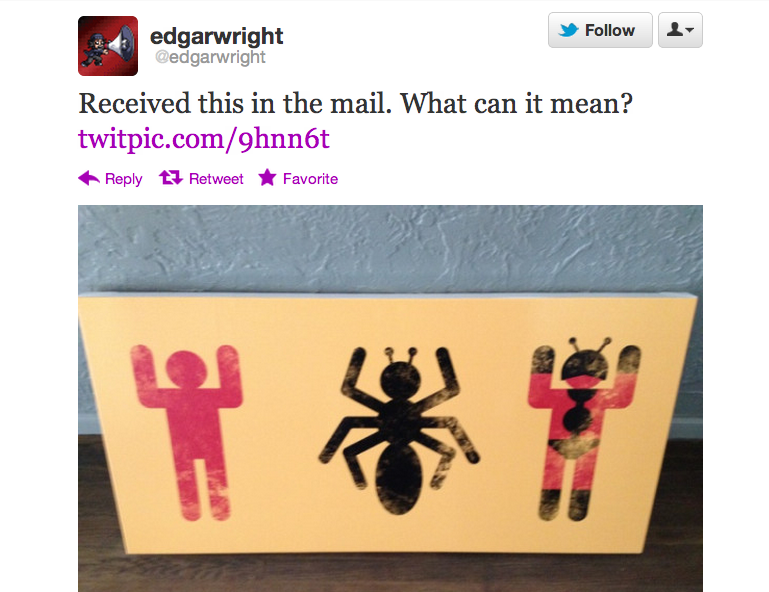 Is this Marvel's way of telling Wright that Ant Man's time has come? Can we expect to see the Wasp and Ant Man in the next Avengers movie? Or is Wright just having a bit of a laugh? Only time will tell.
We'll keep you updated as this story develops.