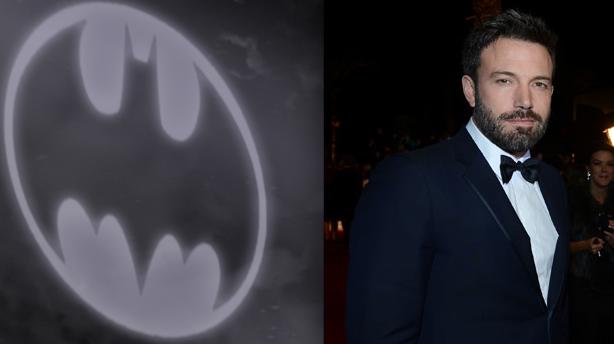 The hunt for the next Batman is over. Warner Brothers officially announced today that Ben Affleck, the actor and director that just won the Best Picture Oscar for the studio last year, has signed on to star as Bruce Wayne in the upcoming Batman Vs Superman.
"Ben provides an interesting counterbalance to Henry's Superman," director Zack Snyder said in the studio statement. " He has the acting chops to create a layered portrayal of a man who is older and wiser than Clark Kent and bears the scars of a seasoned crime fighter, but retain the charm that the world sees in billionaire Bruce Wayne. I can't wait to work with him."
"We knew we needed an extraordinary actor to take on one of DC Comics' most enduringly popular superheroes, and Ben Affleck certainly fits that bill, and then some," said Greg Silverman, Warner Bros. president for creative development and worldwide production. "His outstanding career is a testament to his talent, and we know he and Zack will bring new dimension to the duality of this character."
I know the snark has already come out in full force on this, but I'm really excited by this choice. Affleck has certainly got what it takes to pull off both Batman and Bruce Wayne, and it'll be really interesting to see a new actor take on the Bat. The interesting part is that Affleck definitely doesn't need to do this at all. He has all of Hollywood eating out of his hand after Argo's success, and his career is as strong as it's ever been. When you're in that kind of position, you don't take parts for the money or the status, something special attracts you to the project. Clearly, something unique is going on with Batman vs Superman, and I can't wait to check it out.
Batman vs Superman is scheduled for release July 17th, 2015.