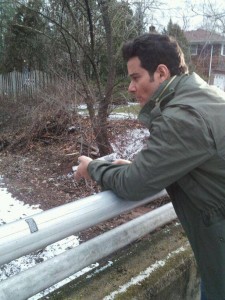 The Northeast Film Festival is full of fantastic and topical films that inspire and surprise. I would like to present my 7 picks for what I recommend audiences to see.
1 – Maniac
See this picture not only because it is up for Best Short, Best Director (Sam Borowski) and Best Actor in a Short (Bill Sorvino), but because the Sam Borowski picture is a captivating and chilling film. With a thrilling leading performance by Bill Sorvino, this short film is one to not miss and is sure to fill the audience with thought as the Man (Sorvino) strives on his one-man mission for justice. This film is going to be a major contender in the Live-Action Short category for the 2015 Oscars.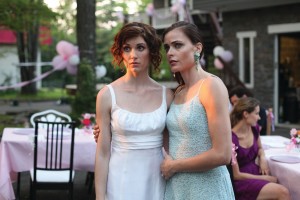 2 – Surviving Family
With great moral advice within itself, this film tells the sorrowed tale of a family of troubles. Sarah Wilson stars as Terry Malone, a woman struggling with her mother's suicide, her father's alcoholism and the fate of her own future in this inspiration tale of family ties and the true horrors of life's sorrows. The Laura Thies film, produced from a Mara Lesemann screenplay, has the most nominations (10) of any film in the festival.


3 – Pollination *
Fedreico Castelluccio, in a performance nominated for Best Actor in a Short, leads a cast of talented individuals in a tale about the themes of life, offspring and how we should treat it. Directed also by Borowski, this short is up for Best Short and Best Director of a Short.
4 – Theresa Is a Mother
This film follows director C. Fraser Press, who also stars as Theresa McDermott during a time in her unfortunate life. In a state of low funds and facing an eviction, she strives and struggles to raise three children all on her lonesome. With the hard finality of being forced to move back to a town she managed to escape, she must struggle with the similar solemn life of her parents. However, things have vastly changed in her absence. The film also features the favorite in the category of Best Supporting Actress, Edie McClurg.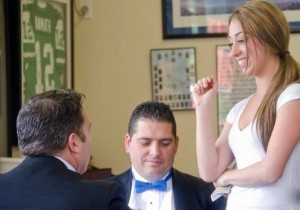 5 – No You Ain't Alright
See this Michael Ringston film for the auteur's obvious love of Goodfellas and everything that is Martin Scorsese, because it's humor may be the most unique in the festival and most of all for the performance of Bronx ingenue Samantha Tuffarelli , up for Best Actress in a Short Film.
6 – Wet Behind the Ears
Be sure to see this tale of a struggling friendship. Samantha and Vicky have just graduated college. Best friends, they are now ready for the next stages of life. In an unfortunate occurrence, as Vicky begins her job in corporate public relations, Samantha finds herself unemployed. Forced to move in with her parents, Samantha takes a minimum-wage job for a former rival from high school. Vicky soon must find strangers to room with. Desperate, the two turn to Dean, a friend from high school, with a potential solution to their problems. Margaret Keane Williams is up for Best Actress and Jessica Piervicenti is up for Best Supporting Actress in Sloan Copeland's coming-of-age comedy.
7 – Birds of a Feather
Writer-Director-Actor Anthony Meindl turns in a Woody Allen-esque performance in all three tasks in this B.D. Gunnell produced film. With a wonderful leading performance from Lindsay Frame (Best Actress Nominee) and a brief but humorous cameo from Oscar-Winner Olympia Dukakis (up for Best Supporting Actress).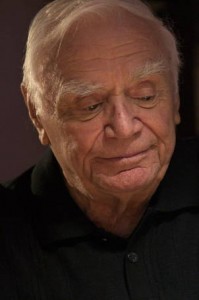 Very Honorable Mention – Night Club
This Sam Borowski gem is screening out of competition with a special preview screening at 10 a.m. on Saturday. It will be the last festival screening of any kind before it's upcoming theatrical release. See it for the gentle but beautiful performance of late, great Oscar-Winner Ernie Borgnine in his last theatrical motion picture, as well as heartwarming performances from Oscar-Nominee Sally Kellerman and Natasha Lyonne.