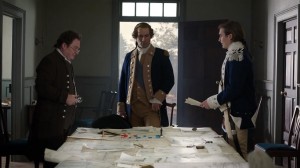 It was recently announced by AMC that TURN has begun production on its second season. Recently retitled to TURN: Washington's Spies, the new season has added two new main cast members. Owain Yeoman will portray Benedict Arnold and Ksenia Solo will portray Peggy Shippen. Avoiding spoilers for those not caught up on American history during the time, those that already know have an idea on where Season 2 will take them.
The first season focused on the formation of the Culper Ring, following Abraham Woodhull and his friends Major Benjamin Tallmadge, Anna Strong and Lieutenant Caleb Brewster. At-the-time General George Washington was also featured in multiple episodes and assisted in the coming together of America's first spy ring. Leaving viewers wanting more with an edge-of-your-seat and adrenaline-filled finale, the second season has plenty of potential to be even better than the first.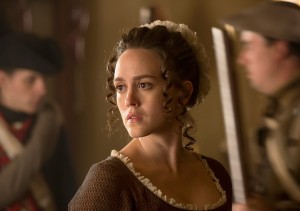 Expected to return from the first season are Ian Kahn as General George Washington, Jamie Bell as Abraham Woodhull, Seth Numrich as Major Benjamin Tallmadge, Daniel Henshall as Lieutenant Caleb Brewster, Heather Lind as Anna Strong, Meegan Warner as Mary Woodhull, Kevin R. McNally as Judge Richard Woodhull, Burn Gorman as Major Richard Hewlett, Angus Macfadyen as Major Robert Rogers, Samuel Roukin as Captain John Graves Simcoe and JJ Feild as Major John André.
The series is based on the book, Washington's Spies, by Alexander Rose, who will join the second season as a member of the writing staff after having spent Season 1 as a consultant. The series will return with 10 new episodes, sometime in the spring of 2015.
[ Official site ]