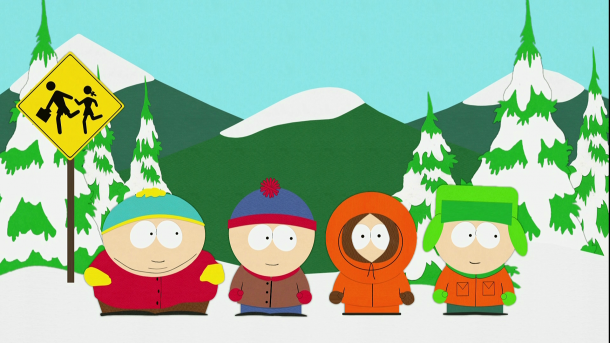 Its amazing that The Simpsons has been on the air for as long as I've been alive, but what's even more impressive is South Park's incredible run. They've had good years, bad years, years of incredible relevance, and years of incredible controversy, and to be honest with all the trouble creators Trey Parker and Matt Stone cause for Comedy Central its even more remarkable.
HitFix is reporting on the series' renewal, which includes deals for Parker and Stone to write, direct, produce, and perform as the series' major characters, just as they've been doing since South Park premiered.
I remember the days when South Park was appointment TV for me and my friends. Back in high school we had the movie, especially the songs, practically memorized. Nowadays I watch casually, but they still manage to bring the heat. Their most recent episodes have particularly been inspired, since Parker and Stone have rekindled their creative appetites with The Book Of Mormon. 
South Park airs its 15th season finale tonight at 10pm on Comedy Central.