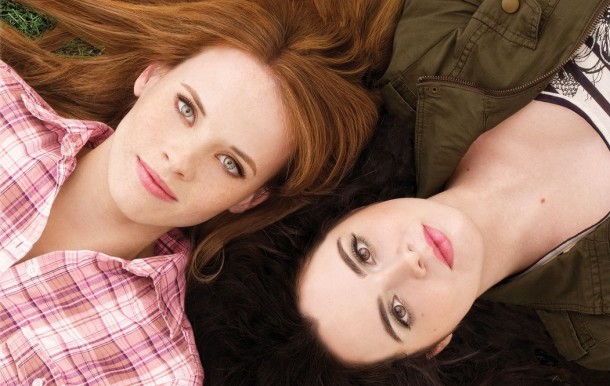 With the advent of AMC, FX, and other cable channels diving into original programming it's easy to look over ABC Family. The station started strong with Greek, a little seen but very unique college drama, and Kyle XY, an underrated weird sci-fi mystery. But their next series, Secret Life of The American Teenager, became a major hit for the tween crowd, and ABC Family seemed to be content chasing that audience. Since then their programming has been similar to the overwrought dramas that the WB would have turned down in its heyday. So when the first volume of their latest hit Switched at Birth arrived on my doorstep I'll admit, my expectations were at an all time low.
Imagine my surprise when Switched at Birth not only surpassed those low expectations, but also got me to watch all ten episodes in one massive marathon. Unlike American Teenager, which is quite possibly one of the worst television programs I've ever seen, Switched treats its high concept with grace and respect. The concept is right there in the title: two teenage girls discover they were accidentally switched at birth due to human error at the hospital. One is raised in the lap of luxury with loving parents, the other is brought up in the other side of town by a single mother. The series examines the teen girls as they deal with the complications of getting to know their other families as well as the typical teenage drama: boys, parties, and school.
It sounds very trite, and it's easy to imagine the terrible version of this show. Thankfully the writers and actors recognize the risk, and often make the right choices to steer it away from being maudlin or lachrymose. They also walk the tricky line when it comes to portraying multiple deaf characters (one of the teen girls is hearing impaired) and and even have the guts to feature extended sequences in ASL with subtitles and ambient noise on the soundtrack. This is a show AMC would find difficult to pull off. These guys make it look easy.
The series is, plainly, a good family drama. When you think about it that's hard to come by these days. The closest relative this show has is Friday Night Lights, but Switched never quite reaches that level of quality. Of course, it doesn't sink to the dizzying lows of 7th Heaven or that ilk either. I'd put it on the same level as The O.C., a drama series that knew the reputation its station had and was able to mix subversive humor with well told family stories. It shares The O.C.'s tendency to burn through story quickly as well, and with only ten episodes past these characters are miles away from where they started.
The best thing this show has to offer are those characters, who act like honest to god human beings. They over-react, they make mistakes, but they also have senses of humor and intelligent things to say. No one on this show is a "type", and it's so good to see a show obviously aimed at teen viewers treat its characters like real people as opposed to foils and drama machines. This isn't bullshit like Glee.
In short, ABC Family has a real gem on their hands here. And it seems like they know it. These ten episodes aired over the summer, but the series comes back with a 22 episode run this January. Hopefully ABC Family begins to put their eggs in Switched at Birth's basket and develops similar shows, abandoning the cheap fare like American Teenager and Pretty Little Liars.
With Switched at Birth, ABC Family has graduated from the kid's table to the big leagues. I look forward to seeing what they do to stick around. And I'll be watching the rest of the series when it returns to the air.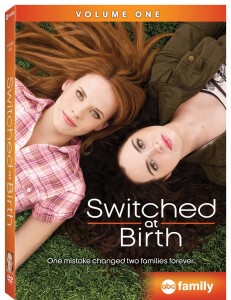 Switched at Birth: Volume One hits shelves December 13th. You can pre-order a copy here.