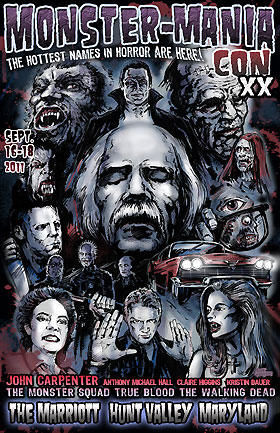 Monster-Mania prides itself on being the "Horror Film Convention that was created by the fans, for the fans" and this past weekend was no exception. Thousands of Horror fans converged at the Marriott in Hunts Valley, MD for another amazing show. The main attraction this time around was horror icon, John Carpenter whose credits include "Escape from L.A.", "They Live", "Christine", and of course "Halloween". Carpenter was joined by cast members from several of the "Halloween" movies including Dick Warlock, Tom Atkins, P.J. Soles, Tommy Lee Wallace and Brad Loree to name a few. Carpenter and the "Halloween" actors were all sectioned off in their own room making easy access to the stars for their devoted fans. I have to admit, I avoided this room as much as possible. "Halloween" was the first horror movie I ever saw and was probably a little too young to be watching it, so to this day, the sight of Michael Meyers still scares me to death and needless to say, a room full of them with those blank masks prominently displayed is like a nightmare for me.
Also in the line-up from the HBO hit TV show were "True Blood" stars Kristin Bauer (Pam) and Lauren Bowles (Holly) much to the delight of the Truebies on hand. I have to say for anybody who knows Kristin's character, Pam, Kristin is the complete opposite. Both ladies were very sweet and down to earth but I think Kristin surprised a lot of fans who were expecting somebody like Pam, which just goes to show what an amazing actress she is, Kristin even joked that maybe she should come in character to a future convention, which I personally would love as Pam is one of my favorite characters on the show. Another actor on hand was Norman Reedus (Daryl Dixon) from the AMC hit drama "The Walking Dead", Norman was to be joined by his co-stars, Jon Bernthal (Shane) and Emma Bell (Amy) but they were last minute cancellations. Norman has been to several Monster-Mania conventions and is always a fan favorite not only for his work on "The Walking Dead" but also for his work in "Blade II", "Masters of Horror: Cigarette Burns" and even though not horror, a cult favorite "BDS" movies. Norman was one of the Q and A sessions, I did attend and he didn't disappoint. While he couldn't say much about season 2 of "The Walking Dead", he did say not to worry about the recent departure of executive producer, Frank Darabont, that show is in good hands with Glen Mazzara and Greg Nicotero. He also said wait till you see what Greg Nicotero has in store for season 2, special effects wise, its sure to turn a few stomachs.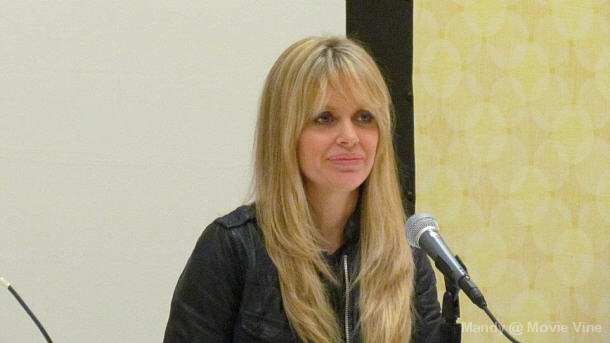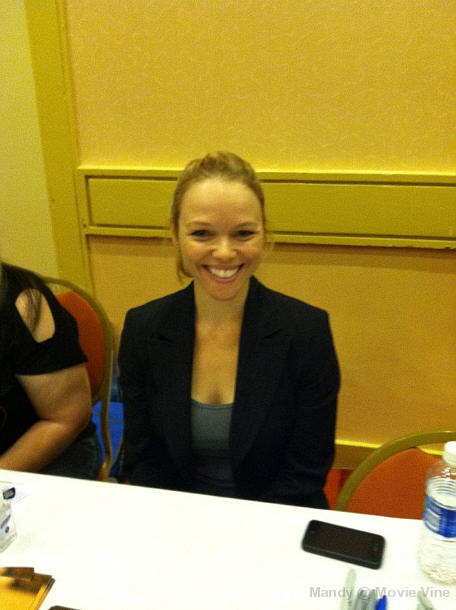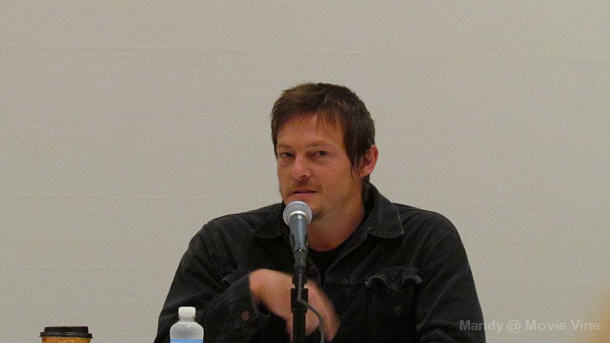 Another highlight for convention-goers was "Shining" star Joe Turkel. Joe's first Monster-Mania was in August at their Cherry Hill, NJ event and fans were just blown away by him, he was in such demand that Joe was asked back to this event. Joe's Q and A was packed with fans who listened intently as he told stories about his years in the business and working with the legendary Stanley Kubrick. Fans were also thrilled to see Anthony Michael Hall, star of such films as "The Breakfast Club", "Weird Science" and "Sixteen Candles" as well as the TV show "The Dead Zone". Even though he did keep fans waiting at times, he seemed to be genuinely having a good time chatting with his fans. When my friends and I spoke to him, he told us about an upcoming 5 episode arc on Warehouse 13 and movie project that he is producing.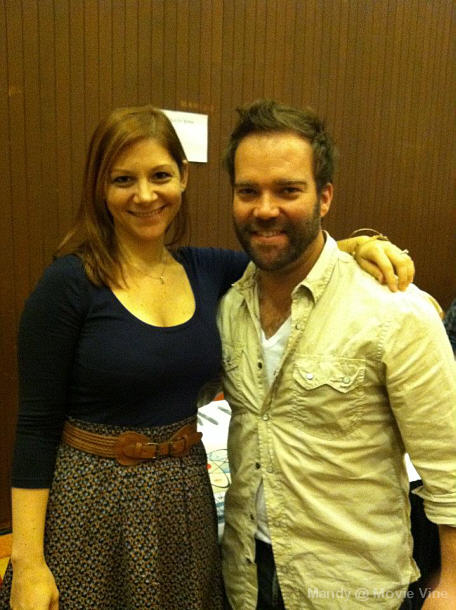 The highlight for me for the weekend was meeting some of the cast of one of my favorite childhood movies, "The Monster Squad". Three of the stars from this movie were on hand, Andre Grower (Sean), Stephen Macht (Del) and Ashley Banks (Phoebe) and I was thrilled to meet them. For anybody who hasn't heard of this movie, it's about a group of kids who battle Dracula, The Wolf Man, Gillman and The Mummy to stop them from obtaining an amulet that would allow them to take over the world. I don't want to go too much into detail, but if you haven't seen it, go and see the original because much like everything in Hollywood these days, there are talks of doing a remake. Other stars on hand to meet and greet their fans were, Tony Todd (Candyman, Hatchet II), Michael Tough (Prom Night), Jeffrey Combs (Re-Animator 1-3), Barbara Crampton (Re-Animator), Zach Galligan (Gremlins), Ernie Hudson (Ghostbusters) and Claire Higgins (Hellraiser I & II).
Not only did horror fans get to meet some of their favorite stars, there were some awesome vendors offering everything from DVDs, movie posters, t-shirts, handmade crafts, to getting your own custom designed pair of fangs. Movies screened all weekend, as well as numerous Q and A's and you could even get your picture taken with the car "Christine". All in all, I had a great weekend, Monster-Mania always puts on a great show, I got to meet some amazing people and I had a blast with my friends.
For more info on this even and upcoming conventions visit www.monstermania.net
By Mandy Raytik