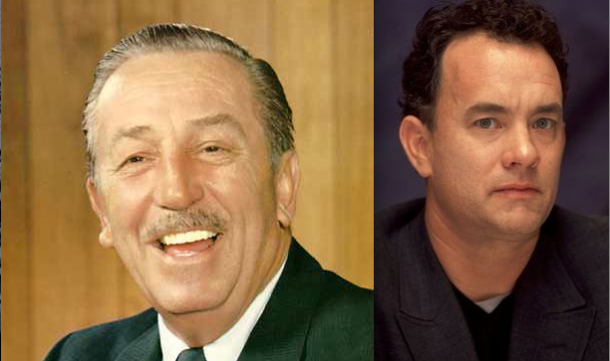 Saving Mr Banks–the story of Walt Disney's relationship with Mary Poppins scribe P.L. Travers-has been kicking around in preproduction for a while but in the past few months the project has really picked up steam. John Lee Hancock (The Blind Side) is set to direct, and Emma Thompson beat out Meryl Streep for the role of Travers, the reluctant author that Disney tried to win over for fourteen years so he could turn her book into the film we know today as Mary Poppins.
The dream casting for Disney has always been Tom Hanks, and now it seems Hancock and company may get their wish. Deadline reports that the beloved actor is close to settling a deal to play the American icon, and let's face it, that concept pretty much sells itself. A national treasure playing another national treasure.
From Deadline, here's a bit more info on Saving Mr Banks:
The heart of this script comes from how close Travers felt to her story of a nanny with magical powers. Mary Poppins was highly personal, and reflected hardships in her own life and her relationship with her father, who died when she was 7. Disney finally persuaded her to let him make the film, but she was prickly all the way to the end. While Mary Poppins was lauded immediately, she hated the animated sequences in the film so much that she refused to sell any of her other works to Disney.
We'll keep you updated as this story develops.