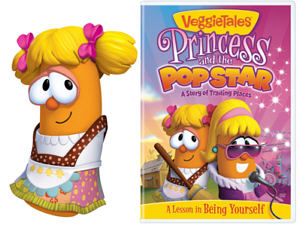 When my children were young, they used to love watching Veggie Tales. One of my personal favorite episodes had Madam Blueberry. All of the Veggie Tales shows try to share neat little lessons in a family friendly way. The songs are upbeat and kids love to sing to them… at least mine did when they used to watch.
There are new Veggie Tales coming out periodically over the years. The newest one to hit is an all-new princess-themed DVD title, VeggieTales®: Princess and the Pop Star. It will be available on DVD at Christian retailers August 13th and everywhere August 16th. It sounds like good wholesome childhood fun.
This new DVD helps young girls understand that we are all created unique and special. There's a special bonus; the new original song, "You Never Are" written and performed by this year's Dove Award-winning Artist of the Year Francesca Battistelli. The DVD also includes the silly song sing-alongs, behind the music interviews, and "Princess Poppyseed's Points for Being Uniquely You". Yes, we love extra goodies.
Here are some images from the DVD below. Also, Movie Vine will be holding a giveaway! Details for a chance to win one copy of the DVD are at the bottom of this article…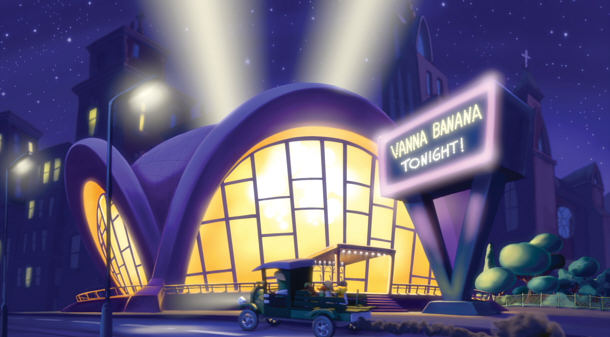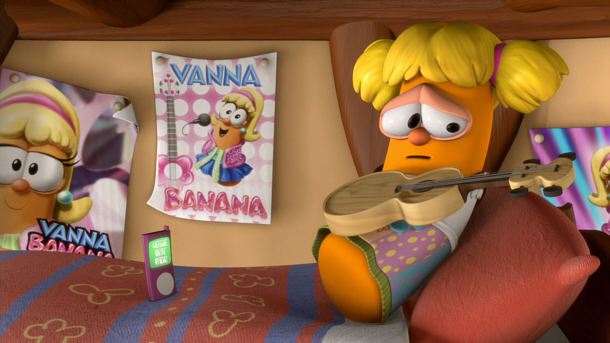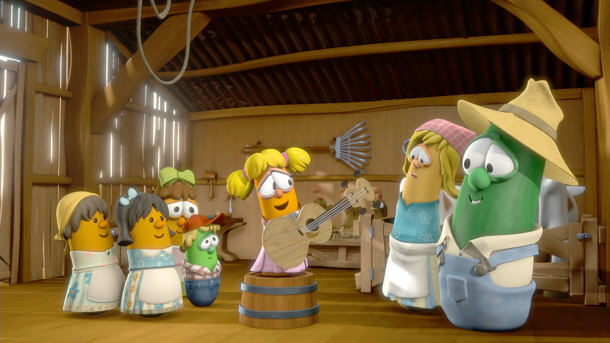 Synopsis: Princess Poppyseed's life on her family's farm is far from the glamorous but lonely world of her favorite pop singer Vanna Banana. On a chance meeting at a playground, Vanna and Princess cross paths and realize that they look almost exactly alike—which leads to the crazy secret plan where they decide to switch lives! As each girl realizes that the life they longed for doesn't fulfill all of their dreams, they learn that the life God gave them is the one for which they were uniquely and lovingly designed.
Now, to enter for a chance to win a copy of this Veggie Tales DVD, leave a comment below detailing whether you ever dreamed of becoming a star and who did you wish you could be… one person who comments below will be randomly chosen to win the DVD on August 25th, 2011. (U.S. entries only)
Also visit the official Veggie Tales website: http://www.veggietales.com & Fan Page
Keep up to date with Movie Vine by signing up for the newsletter in the right hand column, 'LIKE the Facebook Fan page here, and follow on Twitter here.