Movie Vine has learned that MANIAC scribe Nihad Shalabi has stepped down as Director because of a conflict with another project, however, Producer Sam Borowski has agreed to Direct the film. It is believed that Shalabi will take on some sort of Producing role for his script, joining a Producing team of Borowski, Edward Kruglik, Paul Nielsen, Johnny Calabro and Maria Rusolo.
Borowski, who has won no fewer than 4 and been nominated for a total of 8 Best Director Awards, will now be helming his fifth picture and Producing his ninth.
"I really believe in the concept that Nihad came up with and we have a very good script from which to draw from," Borowski told Movie Vine in an exclusive interview. "We also have an extremely talented and diverse cast."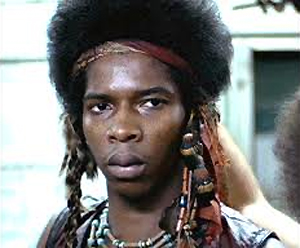 That cast, as previously reported includes Bill Sorvino –cousin of Academy-Award Winner Mira Sorvino – and Joseph D'Onofrio of GOODFELLAS and A BRONX TALE fame, as well as New York actors Rusolo and Mary Dimino. However, Movie Vine has learned that David Harris, most known for his portrayal of "Cochise," in THE WARRIORS has taken a major role in the film.
D'Onofrio also plays an integral role, playing a pimp named Johnny, who is verbally abusive to a young, naïve prostitute named Gina. Borowski revealed that after a New York casting call, stage actress Paige Wilhide was selected for the coveted role of Gina.
"Paige came into the audition and just blew us all away,"said Borowski, who has also won awards for both Screenwriting and Producing, as well as Directing. "She not only looked like the character, but understood who the character of 'Gina,' is. She also took direction well, and we were like'where did this girl come from?' "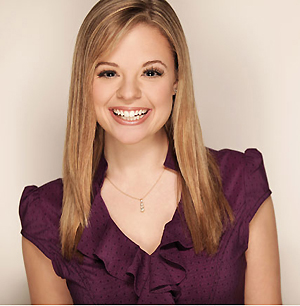 Wilhide technically came from Baltimore, but has been living in New York the past several years working on the various stages of the city. However, she impressed Borowski and the Maniac team with her dry read of Gina.
"When Sam Borowski called me to offer the part, I was thrilled," Wilhide told Movie Vine. "I hadn't read the full script yet, but I didn't hesitate to accept the role, because Sam has a great reputation and passion for this business, and that's the kind of director that's a joy to work with."
Wilhide told Movie Vine that after both the audition and then reading the full script, she related to Gina.
"Once I read Nihad Shalabi's script," said Wilhide, "I really connected with the character. Gina is a girl who is desperate to be loved. She is naïve in the sense that she was forced to grow up too fast, and she hasn't ever known real love. She is a character that the audience will really feel for. I am very excited to be able to bring her to life."
MANIAC centers around Sorvino's character – referred to in the script as 'The Man' – who is a Travis Bickle-like vigilante of sorts. Production is set to begin on Tuesday, February 5th, and the movie will be shot on the Red Epic by cinematographer William Schweikert, who has helmed 4 films for Borowski, including 2 features.
Keep an eye out for more about MANIAC on Facebook here.