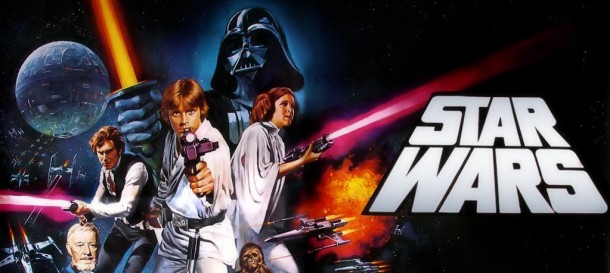 Major news broke earlier this afternoon. Earth shattering news. And the news is this:
The Walt Disney Company has arranged to buy Lucasfilm Ltd for $4 billion dollars. Lucasfilm is of course the house George Lucas built, and the owners of the Indiana Jones and Star Wars franchises. This means Disney, along with owning Marvel and Pixar, now has access to the Star Wars screen rights. And they aren't wasting any time.
Star Wars: Episode VII will hit screens in 2015.
There's no talent attached yet, but George Lucas is content to serve as just a creative consultant on this one. Lucas said this in a statement released with the news: "For the past 35 years, one of my greatest pleasures has been to see Star Wars passed from one generation to the next. It's now time for me to pass Star Wars on to a new generation of filmmakers. I've always believed that Star Wars could live beyond me, and I thought it was important to set up the transition during my lifetime. Disney's reach and experience give Lucasfilm the opportunity to blaze new trails in film, television, interactive media, theme parks, live entertainment, and consumer products."
Along with the aforementioned Star Wars and Indiana Jones rights, Disney now owns Howard the Duck, THX, Skywalker Sound, and visual effects company ILM. In short, Disney just bought themselves a nice little empire that is used by all the other studios in town. That'll certainly help with cash flow.
Disney has long had much success with girls, and they've been on the hunt for boy friendly franchises for a while now. After the failure of Prince of Persia, John Carter, and Tron: Legacy they got a massive hit on their hands with Marvel's The Avengers. Disney bought Marvel a few years ago, and it seems they've had a pleasurable experience. Buying Lucasfilm will certainly help their appeal to boys, and it looks like the Mouse House will be a powerhouse once again.
We'll keep you updated as this story develops.