Mitchel Musso began acting when he was only eight, and is best known for his work in Disney shows and films. However, audiences will be surprised to see a different side of Mitchel in his new film Sins of our Youth. We caught up with Mitchel to discuss the film, and the transition that he needed to go through in order to step out of comedy and jump into this dark drama.
MV: Welcome to Movie Vine, Mitchel. To begin let's talk about Sins of our Youth. This is quite the shift from the characters audiences are used to seeing you play. What first attracted you to the script?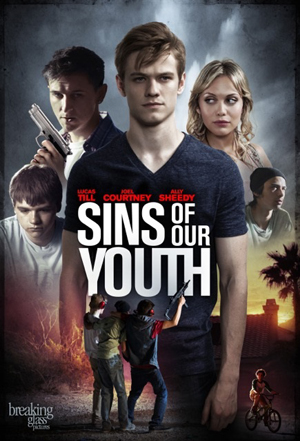 Mitchel: The Entin Brothers Gary Entin (director) and Edmund Entin (writer) introduced the script to me and I fell in love with how different it was. As far as my character 'Scott'… it was a struggle to get into him. I had to go in to study and find the right person to shadow for such a dark character. 
MV: Was it a little refreshing to take a break from comedy and explore the darker side of life in this dramatic thriller?
Mitchel: It was exciting, however I'm a comedy guy and would love to intertwine the two rather than play such dark roles. I will see what the fans want. If they want more "Bad Boy" then I'll do it. 
MV: Would you mind sharing a little bit about the story of Sins of our Youth? and your character Scott?
Mitchel: Sins of our Youth follows four boys who are going through troubled times. They accidentally kill somebody and have to figure out how to cover it up without going to jail, or getting in trouble or killing themselves.
MV: And what about your character Scott?
Mitchel: Scott is the mastermind and bad boy in the film.
MV: After the accident the boys come up with an elaborate plan which unfortunately is quite tragic. If you could offer advice to Scott in his situation how would you encourage him to take a different path?
Mitchel: I don't think that there's any saving nor helping Scott. He's just that bad dude.
MV: The film is an interesting moral check for the audience. How does Sins of our Youth balance entertainment and still give a voice to the underlying subject matter?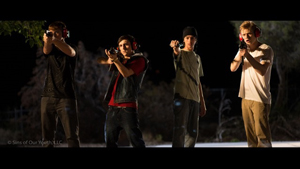 Mitchel: Well it's dark but has its colorful moments as far as characters. The message we are trying to portray is gun violence and how it affects the youth, while still putting on a show that people can feel relatable and also, hopefully, how to get them out of the stuck situation or feeling that they are in. 
MV: Growing up around the entertainment industry you have a unique perspective into programming for kids. What are some lessons you've learned throughout your career on how impressionable a young audience can be?
Mitchel: It's quite interesting to see how far young adults will go outside of who they actually are because somebody that they love or feel a connection to does things a certain way. Whether that's your external look or just overall personality. I have always wanted to shine in a brighter light even if I'm going through something or life gives me lemons. We have all been dealt bad cards.
MV: In transitioning from mainly family friendly shows/films to other genres, like thriller and sci-fi, what are some unexpected challenges and/or rewards that you've discovered?
Mitchel: It's cool to branch out and try new things as an actor so it's important for me to play all over the map but at the same time it's scary that you might get stuck in a character and not be able to get out. It's very important to always ground yourself before and after a huge character change.
MV: Last question, up next for you is the buddy comedy Bachelor Lions where your character is trying to find his one true talent. What hidden talents do you have that most people wouldn't know about?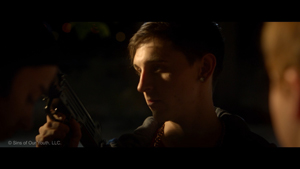 Mitchel: I play the piano, and I give a heck of a good massage lol.
MV: Haha! Thank you for hanging out with Movie Vine, Mitchel. We can't wait to find out Scott's fate in Sins of our Youth.
Mitchel: Thank you so much for having me can't wait to talk about the next thing!
*Check your local theater listings for Sins of our Youth and be sure to follow Mitchel on his official Twitter account @MitchelMusso.