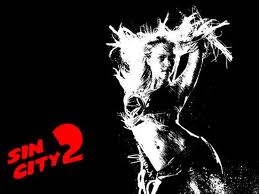 Robert Rodriguez is one of those directors that always has a thousand ideas for movies and only a certain amount of time to shoot any of them. He's been chatting up Sin City 2 since the original film premiered back in 2005, and while it was exciting at first the annual "I swear Sin City 2 is happening next. Trust me!" chatter has gotten old.
But there's hope! IndieWire has broken the story that William Monahan, the Academy Award winning screen writer of The Departed, has signed on to tackle the script, which is unusual because Rodriguez usually scripts his own features.
It seems Monahan is doing a second pass on Frank Miller and Rodriguez's first draft, which he should be able to fit in easily between writing Martin Scorsese's The gambler and Joseph Kosinski's Horizon.
There's no word yet on who will be returning from the first film, if anyone, but if this draft is up to snuff we can expect casting announcements soon and cameras to roll by the end of the year.