Over the past couple of decades Neil Brown Jr. has made his mark with memorable roles in hit shows and films like The Walking Dead, Suits, Fast & Furious and Battle Los Angeles to name a few. In 2015, Neil stunned audiences and critics alike with his remarkable portrayal of DJ Yella in Straight Outta Compton. This month we can finally see Neil in the much anticipated war film Sand Castle premiering April 21st on Netflix.
MV: Welcome to Movie Vine, Neil! To begin, let's talk about your upcoming film Sand Castle. How did you become involved with this project?
Neil: Pleasure is all mine, thanks for having me! It's interesting really because it came out of nowhere seemingly at the most inopportune time. My mother was in the hospital, I was not in the mood to do anything but worry about her. She was in Florida and set to have an operation at the exact time I was to go into the insanely wonderful office of Betty Mae Casting. I loved the script but didn't feel up to the meeting, but I talked about it with my mom and she said "you better go in boy", and so I did. It was my first audition for that office and Venus Kanani, Kirsten Marbert, and Mary Vernieu were so amazing to me. They really brightened up a dark day. By the time I got out, my dad called, operation was a success! I took it as a good omen.
MV: I'm so glad to hear that your mother is okay. And that you listened to her advice. She was right. Would you share a little about the story of Sand Castle?
Neil: Without giving too much away, it's basically a story about the human spirit and the obstacles we overcome even within ourselves to persevere in the face of extreme adversity. It follows, in part, the life of Matt Ocre (played by Nicholas Hoult, great guy) and his time in the US Army Civil Affairs unit which is sent to help facilitate the reconstruction of a town's water supply during the occupation of Iraq after we defeated Saddam. In war, just like in life, things didn't always go as planned.
MV: The story is very personal to writer Chris Roessner who served in the second Gulf War. Growing up in a military family yourself what were some ways that you empathized with the story and these characters?
Neil: My dad, and many of my uncles fought in Vietnam, and I grew up listening to their stories and seeing the effect it had on them and others. Many of my friends and family have, and continue now to fight for this country and also share their more current experiences with me. It is a privilege and honor I don't take lightly. I grew up pretty fast and know the difficulty that ordinary men, like myself, put in extraordinary circumstances, have to overcome. I learned a lot from Chris, who is an amazing guy and I just hope we got it right. He deserves that.
MV: How does your character, Enzo, fit into the story?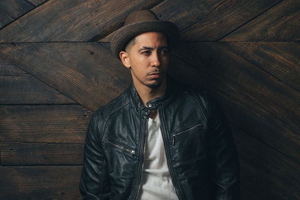 Neil: Enzo is, for lack of a better phrase, "Something else".  He and best friend "Burton" played by my good homie and phenomenal actor, Beau Knapp, grew up with each other and joined the army together. They live by their motto "You go, I go".  He is a good guy, bit of a trouble maker, loves to laugh and have fun, would rather be on an island with some lovely ladies than in the Army but does have a sense of duty when it comes down to it.
MV: Enzo, along with his fellow soldiers, are stuck trying to find balance between what they feel is right and what their orders are. What was it like as an actor living in that staged turmoil while filming?
Neil: Hot, very hot…….and then cold, very, very cold. HA! In all honesty, it felt pretty real. This cast and crew did an amazing job of immersing themselves in this work. During those gun fights and the Black Hawk flying in, it was hard not to feel the pressure and be on edge. I had never been to Jordan before and didn't know what to expect so it added to the uneasy feeling that my character was constantly needing to portray.
MV: What were some things that surprised you when researching your role about life for the American soldiers serving in Iraq in 2003?
Neil: How very unprepared in many ways, these young valiant men were. In respect to dealing with the locals. There was so much misinformation given, which I don't think was by design at all, but nonetheless it occurred. For instance, there was this kind of card given to soldiers that had popular phrases and local customs but unfortunately it was all wrong. So it created even more of a disconnect between soldiers and the people they were there to help.
MV: As an American living overseas in China I have, unfortunately, made many cultural mistakes. What are some of the more unique differences in cultures that your character had to be conscious of?
Neil: I think my character was continually feeling the brunt of not being welcomed.
MV: Sand Castle has an incredible cast and crew hailing from all over the world. When you were first cast as Enzo who were you most looking forward to working with?
Neil: Well, first of all, I respect all these guys, Beau Knapp, Logan Marshall-Green, Glen Powell, Henry Cavill, Nicholas Hoult, and the beast known as Tommy Flanagan. "Excited" is too small a word to explain how I felt about working with them. Although in the beginning, Fernando Coimbra, the director was the man I was most excited to work with, this guy has the eye, and I was a huge fan of Narcos and A Wolf at the Door. He was so very awesome in our Skype session. I just had to work with him.
MV: Did you have to go through any sort of boot camp or military training during rehearsal?
Neil: We sure did! Man was it hot!
MV: I bet. And, this isn't your first time wearing fatigues. Did any of your training for Battle Los Angeles resurface when you were preparing for Sand Castle?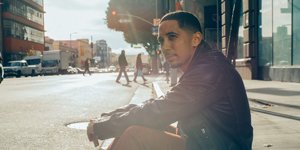 Neil: Absolutely! I learned so much during that training, which was pretty brutal; it was bound to be used again. I must say though, carrying the M-4 in Sand Castle as opposed to the M249 SAW, in Battle: LA was light years better on my shoulder.
MV: Sand Castle will be releasing this month on Netflix in almost 200 countries. Now that there is a shift towards original streaming content what are some of the differences you've found as an actor between studio projects and the newer production platforms? 
Neil: Promotion is the main difference I have seen. There is less need for promotion when it comes to a streaming service as the audience is kind of already there. It's great for some projects, especially those with smaller budgets which might not have been put in a big number of screens. Other than that, there aren't any real differences. I believe there is a place for both, neither is better than the other, just different.
MV: Speaking of original content, let's discuss the awesome Dirk Gently's Holistic Detective Agency. I am a bit biased since it has fast become my favorite show. How did Estevez first come to you?
Neil: Another "Betty Mae casting office Special"! So much love to Venus Kanani, Mary Vernieu, and Kirsten Marbert once again! They brought me in right after I got back from Sand Castle and were testing me for Todd. It was then offered to my good man, Elijah Wood, and the next thing I know, I was meeting Arvind Ethan David, Max Landis, Dean Parisot, and Robert C. Cooper to talk about being Estevez instead! I almost lost my mind when they told me they were trying to get Richard Schiff for Zimmerfield. I'm such a fan of his.
MV: What a fun way to spend your days working alongside the incredible Richard Schiff and Bentley (the dog actor). I bet you have a lifetime of stories from that shoot. Are any of them safe to share with our readers?
Neil: It really is hard to zero in on just one. Richard is such a pro and we hit it off instantly. The man has a wealth of knowledge that many can only dream about. He has forgotten more than I probably will ever know. Love the guy and proud to call him a friend. Bentley was a pup. This was his first movie and he did a great job, although sometimes with him being so young, he would get bored when Richard and I weren't moving fast enough. The scene where we put him in the drawer was particularly a fun day because every time we would put him in there and he would settle down, as soon as the director said 'action" he would pop out like 'wassup, where are the treats?!". Needless to say, he was not supposed to be popping out like that. But it was fun and we eventually all got it right. Can't say enough good things about the both of them.
MV: Have you had the chance to sit down and watch the show with your family? If so, what was it like to finally see the whole story unfold?
Neil: I have. Confusing, scary, sad, happy, awesome, proud, elation. These are just a few words to describe how I felt.
MV: Growing up in the industry you have been a part of countless groundbreaking TV shows and films. What are a few of your favorite projects that ended up defining that era of film/TV history?
Neil: I'm so very grateful for every project, every line I've said, every line that was cut, every experience, every loss, and every gain. I don't think of anything I have done as defining a moment of time in this industry. I'm just happy for all these colors we get to play with and so very excited to be able to paint……. Straight Outta Compton was so much fun though! Hahaha.
MV: That was an enjoyable one to watch as well. You have a lot of really cool films coming out this year. LAbyrinth, with Johnny Depp and Forest Whitaker, follows an investigation into the murders of Tupac and Biggie Smalls. Were you familiar with the novel before reading the script?
Neil: I was. It's just a great book! You should check it out if you haven't. Max Landis turned me on to it. Brad Furman is a great director, Johnny is a beast and once again, I learned so much from so many. Very happy to have been a part of it. Shout out to Obba Babatunde and Cory Hardrict!
MV: You also have Naked a comedy with Marlon Wayans, Regina King, Dennis Haysbert and Loretta Devine. Wow! Another amazing cast. How is it even possible to act and be serious when you're part of such a fun and outlandish story?
Neil: Don't forget Dave Sheridan who played my partner, the man is ridiculously talented. It was SO MUCH FUN! Nearly impossible to keep a straight face when working with this cast and crew. But Marlon is a straight up King, and really taught me a lot about comedy and timing. Made many new friends on this one, Ryan Lewis, "who loves ya baby?!"
MV: You are so great at encouraging kids who have the dream but don't know where to begin. What is the best advice given to you that you still pass on to young actors?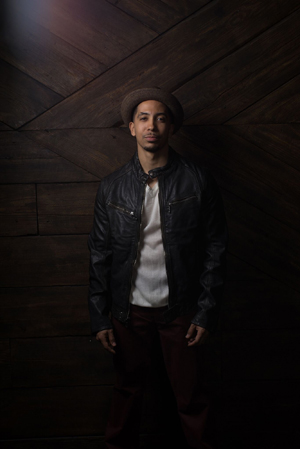 Neil: Greatness is a lot of small things done well, work on you and don't worry about other people, it's simple but it's not easy and you have to be willing to put in 10-20 years before it ever begins to pay off. Not to say that it won't before then, you just have to have the capacity to deal with it if it doesn't and the way you do that is by LOVING what you do, LOVING the process, every part of it, even the things you don't like, especially the things you don't like. Also, many times, more often than not…..less is more. Beat on your craft as if your life depended on it and don't look for a short cut because there aren't any.
MV: Last question, one of my favorite scenes in Dirk Gently (spoiler) is when you and Bentley are sitting on the park bench as you begin to figure everything out. If you had to soul swap with an animal which one would you choose, and how would you convince someone like Estevez that you were actually you.
Neil: A tiger………By not eating them. Ha!
MV: That's awesome! Thank you so much for hanging out with Movie Vine, Neil! We can't wait to see you in Sand Castle.  
Neil: Thank you so much, I really appreciate you for taking the time to interview little ole' me. Blessings to you and yours.
*Be sure to follow Neil on his official Twitter, Instagram and Facebook. Mark your calendar for April 21st to catch Neil in Sand Castle on Netflix (US and International).