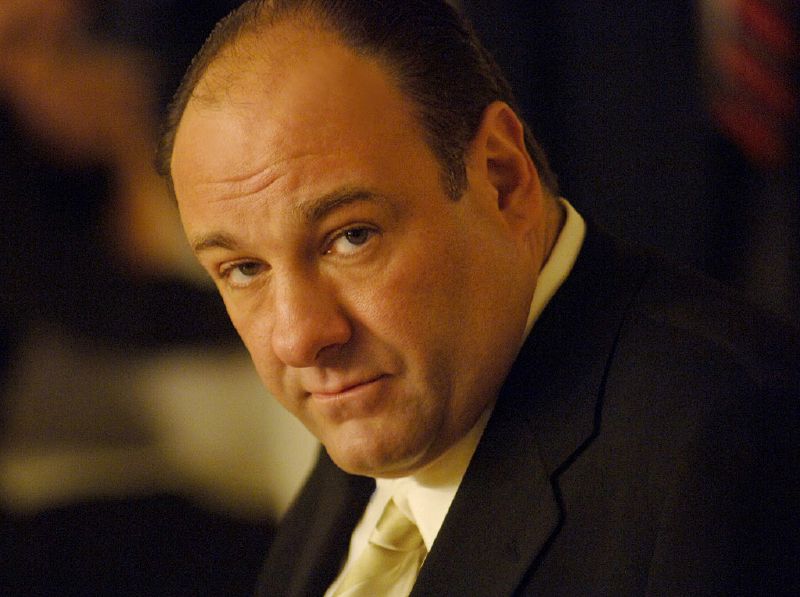 Late yesterday, news broke that James Gandolfini, the actor best known for his portrayal of Tony Soprano, passed away. The actor passed while on a holiday trip with his family overseas in Italy.
Like all death notices, this news comes as a great shock to Gandolfini's peers and fans. The man was hard at work, having just completed shooting on the upcoming Animal Rescue and appeared in Zero Dark Thirty, Killing Them Softly, and Never Fade Away late last year. Gandolfini was cited as a strength in all of those films by critics last winter, many wondering which role could earn him an Oscar nomination.
Of course, the actor was no stranger to accolades: Gandolfini won an Emmy, a Golden Globe, and three Television Critics Association Awards, all for the role of Tony Soprano, a role that many argue changed the face of television forever. As Tony Soprano, Gandolfini stood front and center in front of a show that was bold and daring, a show that embraced psychological nuance and long-form storytelling that only a medium like TV can allow. As audiences watched Tony grapple with family and business in his own despicable way, they grew to love him over the years all the more. The character of Tony Soprano still looms large over television, and the ripples are still being felt today. Without Tony, there'd be no Walter White, and there'd be no Don Draper. Nor would there be any sense that the  television medium had finally found a way to set itself apart from other art forms. By fully inhabiting and becoming Tony Soprano, Gandolfini helped change TV, and he changed it for the better.
Gandolfini will most likely be remembered as Tony Soprano above all else, but the man also breezed in and out of a variety of films, usually stealing the show. As Virgil in True Romance, General Miller in In the Loop or as Carol in Where the Wild Things Are, Gandolfini displayed a gruff lovability that made him endlessly watchable. As an actor, Gandolfini exhibited complete control over characters that were often completely uncontrollable.
In the wake of the news Sopranos creator David Chase put out a statement reflecting on Gandolfini, and I will leave you with those words:
"He was a genius. Anyone who saw him even in the smallest of his performances knows that. He is one of the greatest actors of this or any time. A great deal of that genius resided in those sad eyes. I remember telling him many times, 'You don't get it. You're like Mozart.' There would be silence at the other end of the phone. For [wife] Deborah and [son] Michael and [daughter] Liliana this is crushing. And it's bad for the rest of the world. He wasn't easy sometimes. But he was my partner, he was my brother in ways I can't explain and never will be able to explain."