While the internet frets over crappy cell phone photos of Bane, Warner Bros have released a picture of Anne Hathaway in her full Catwoman costume, and I must say it looks pretty awesome. Most people have the Michelle Pheiffer version of Catwoman as the "real" one, but in the comics the tricky feline is more of a refined thief than a dominatrix. Nolan's take seems to reflect that. I'm sure this will all work out just fine.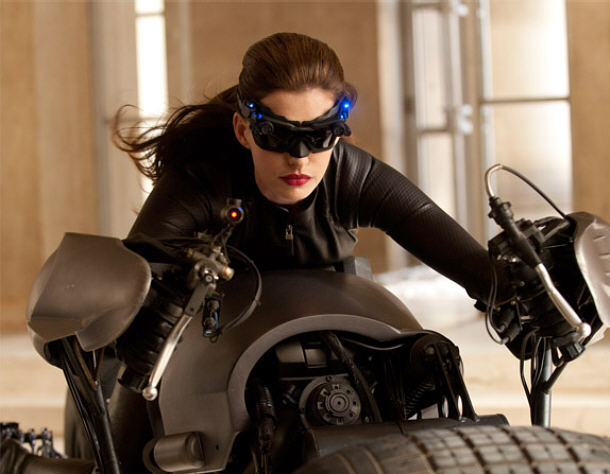 The Dark Knight Rises (2012)
Directed By: Christopher Nolan
Starring: Tom Hardy, Christian Bale, Liam Neeson, Anne Hathaway, Joseph Gordon-Levitt, Gary Oldman, Juno Temple, Marion Cotillard and Morgan Freeman.