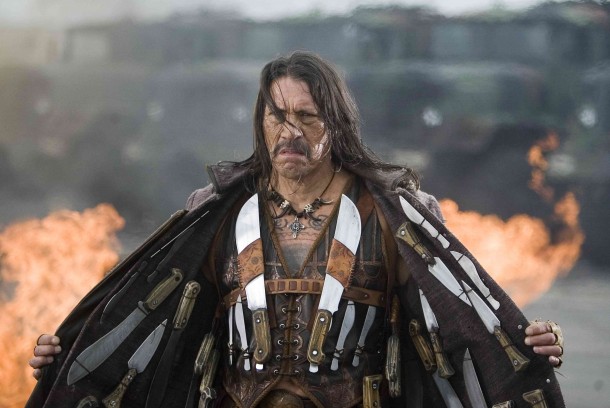 Deadline has got the confirmation on the long rumored casting of Mel Gibson in Robert Rodriguez's sequel to the 2010 exploitation flick Machete. The sequel, creatively titled Machete Kills, is set for production soon and while Gibson isn't officially signed he's expected to finalize a deal later this week.
I thought the first Machete was perfectly adequate, but I wasn't really excited for a sequel until Gibson's name got bandied about. I'm a big fan of the actor, and even with all his recent shenanigans I can't quite turn my back on the man who gave us Martin Riggs. Hopefully this proves to be a positive step forward for the troubled star.
We'll keep you updated on this as it develops.