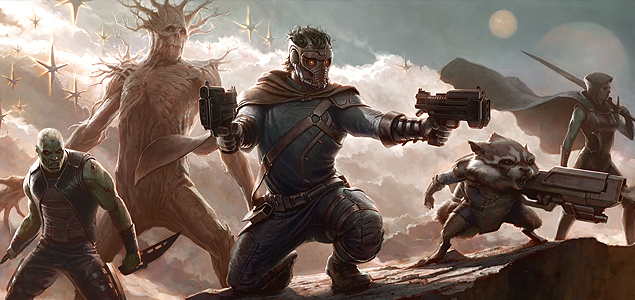 Everything about Marvel's Guardians of the Galaxy makes me smile. James Gunn directing? A cast that includes Chris Pratt, John C Reilly, Lee Pace, and Zoe Saldana? Thanos, Groot, and all the the beautiful, crazy, cosmic implications they carry? I am beyond stoked for this flick. Thor: The Dark World and Captain America: Winter Soldier are destined to be hits, but Guardians of the Galaxy is definitely the weird curiosity Marvel has on deck. I have no idea how it'll do, but suffice it to say, Disney will have a hard time selling this to the masses who turned Green Lantern into a horrendous flop.
So how do you get good mainstream buzz? Well, you cast a smart, capable, mainstream actor in the role that will more than likely steal the show: Rocket Raccoon. Look at this little fella! There's no way he isn't all over the film's marketing come next sumer: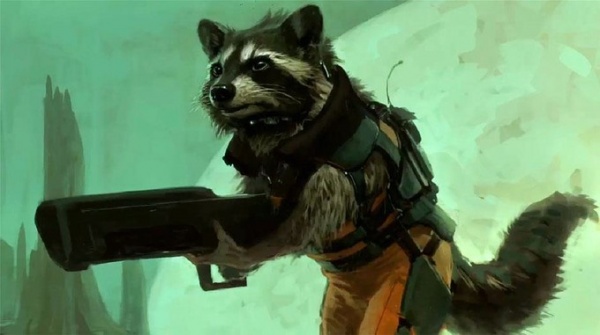 And today, Marvel has announced that Bradley Cooper will provided Rocket's voice in the film. Cooper's a great choice: he's got the name recognition thanks to the Hangover series, and he's got critical credentials thanks to last year's Silver Lining's Playbook. Rumors swirled for months that Marvel was chasing Johnny Depp and Tom Cruise like dogs chase cars, but I think we may have gotten lucky with this one: Cooper's known, but he won't upstage anyone like an A-list talent would. Plus, we can all make Sly Cooper jokes till the cows come home.
Guardians of the Galaxy hits theaters on August 1st, 2014.