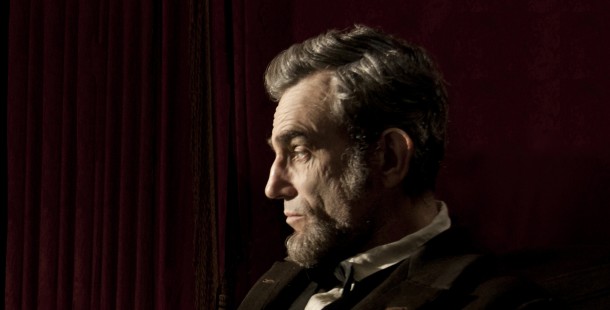 I wasn't entirely impressed with Lincoln when I first saw it in theaters, but I'm certainly aware that I'm in the minority on that. Most people absolutely adore the film, and I'm interested in giving the film another shot when it comes out on BluRay. That second shot now how a date: according to today's press release, Lincoln will be available on BluRay and DVD on March 26th.
From the press release:
One of the year's most critically acclaimed and best reviewed motion picture dramas of the year, DreamWorks Pictures and Steven Spielberg's "LINCOLN" arrives in North America on Blu-ray Combo Pack, Digital and On-Demand platforms on March 26, 2013. With two Academy Award-wins for "Best Performance By An Actor In A Leading Role" & "Best Achievement In Production Design"; a Golden Globe for "Best Performance by An Actor In A Motion Picture-Drama"; a BAFTA for "Leading Actor"; and AFI "Movie Of The Year," "LINCOLN" is this year's must-own motion picture to add to any collection!

As a 2013 Oscar and Golden Globe Award-winner for his performance as America's 16th president, Daniel Day-Lewis leads an all-star cast including Academy Award winners Tommy Lee Jones and Sally Field. Also starring David Strathaim, Joseph Gordon-Levitt and James Spader, "LINCOLN" is based on a screenplay by Pulitzer Prize-winner Tony Kushner. The film is scored by multiple Oscar-winner John Williams.

Inspired by the true-life events confronting Abraham Lincoln and his monumental moral and political challenge to amend the United States Constitution to permanently abolish slavery, "LINCOLN" is a rich and compelling historical and human drama that has been hailed as one of the best film of the year. In-depth bonus features on the Blu-ray/DVD Combo Pack takes viewers behind-the-scenes of director Spielberg's life-long fascination with Lincoln and the 12 years it took to bring the story of one of history's and mankind's greatest triumphs to the screen.
Here's a list of the disc's special features:
The Journey To Lincoln—Steven Spielberg and his collaborators discuss the challenges and excitement of bringing this story of a complex and very human president to the screen.

A Historic Tapestry: Richmond, Virginia—Steven Spielberg and team discuss the historical significance of Richmond, Virginia, and why they chose to shoot the film there.

In The Company Of Character—Delve into Daniel Day-Lewis' portrayal of Lincoln, and discover the authenticity and openness created by the actors and filmmakers on set.

Crafting The Past—Examine the re-creation of Lincoln's era through authentic period details in production design, costume and makeup.

Living With Lincoln—Follow Steven Spielberg, the cast and crew through the shooting of the film, from the battle at Jenkins' Ferry, through the epic 13th Amendment showdown in the House of Representatives, to Lincoln's tragic end.

In Lincoln's Footsteps—Explore the film's editing, sound design, and the subtle yet poignant musical score by John Williams, and discover how relevant and inspiring Lincoln still is today.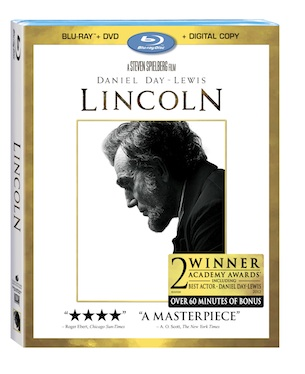 Lincoln arrives on March 26th, 2013. You can pre-order a copy here.