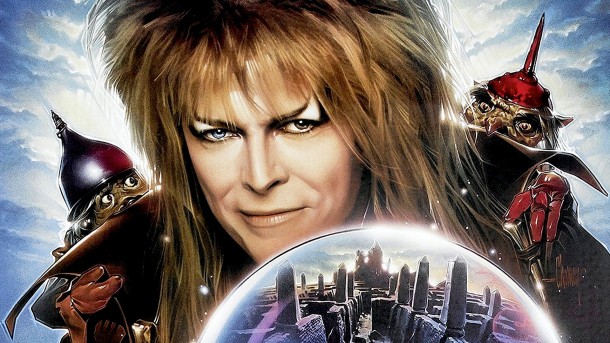 After the Muppets and Sesame Street set him up for life, Jim Henson decided to chase other creative muses that involved big budget fantasy filmmaking that mixed hi-tech puppetry with mythical archetypes. 1986's Labyrinth is one of those films, and it is flat out awesome. It's weird and messy, and the puppetry on hand is just as cool as the performances by David Bowie and Jennifer Connelly. The film boggled my mind as a kid and I still get a kick out of watching it today.
EW has the story about a prequel to the cult film, but it won't take the form of a major motion picture. Instead, the prequel will be in the form of a graphic novel from Archaia Entertainment.
Editor in chief Stephen Christy spoke with the magazine, saying: "It's a very tragic story that is the opposite of Sarah's, which has triumph at the end. It's a prequel, so we know what happens in the movie. We know how it's going to end: Jareth is going to be the Goblin King … so we're showing how he's pulled into the Labyrinth for the first time. It's going to be cool. We're switching up the dynamic of it, but what we're doing is completely true to the spirit of the original."
The company would like David Bowie to be involved in one way or another, either by writing a forward to the book or allowing them to use his likeness, but there's no word from his camp. I have faith that this will turn out ok, mostly because Christy seems so enthusiastic about the project.
"I hope that Jim [Henson] would be happy to see how a whole generation grew up with this movie," Christy says. "Labyrinth was a big deal to a lot of people. It was one of those movies that stays with you from your childhood. We can probably count on two hands the movies that really affected us when we were kids, and I think for a lot of people Labyrinth was one of them."
If you haven't seen Labyrinth yet, you can check it out via Netflix Instant.
We'll keep you updated as this story develops.