Bill Sorvino is an actor who has starred in many films. Bill is also the creator of the Golden Door International Film Festival of Jersey City. I've recently viewed the feature film he's in called Mommy's Box. It's a touching independent film that will make you want to hug your loved ones after you've watched it.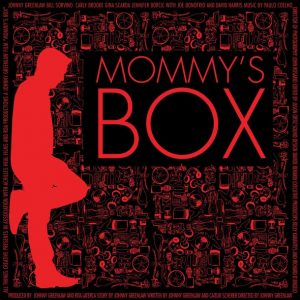 The film stars Johnny Greenlaw, Bill Sorvino, Carly Brooke, Joe D'Onofrio, David Harris, Gina Scarda, Kelly Karavites, Jen Dorcic, John Dorcic, Tom Rizzuto, Aimee Berlin, Will Mercado, Dylan Gutheil, RJ Meyer, Christine Copley, Sean King and Alex Leonn. It's directed by Johnny Greenlaw.
I've recently had the pleasure of interviewing Bill about Mommy's Box, how he got involved, information about the film's production process, the film festival run, upcoming events and his latest projects…
Wendy Shepherd: Hi Bill, Mommy's Box is a truly heartfelt independent film. How did you become involved with it?
Bill Sorvino: I was cast in it by the writer/director Johnny Greenlaw. He approached me after seeing a film I had done that we had a special screening of at Golden Door International Film Festival; which I am the founder of. His film was also playing at the festival and we had the opportunity to meet. He offered the role to me and after I read the script I jumped at the chance. It was truly a magnificent script.
Wendy: What is the film about? Did you get to participate in writing it, help to shape the story or any part of it?
Bill: The film deals with a severely dysfunctional family situation in which Nick (played by Johnny) leaves the family in Long Island behind to become a music producer in the city. My character Joey stayed at home with "Mommy" to take care of her and the film actually takes off from when Mommy dies. We see the family dynamic as well as the pivotal story dilemma through flashbacks to the boy's youth with Mommy. I did not participate in writing it or shaping the story at all, however Johnny and I worked very hard together to create the Joey character to be very distinctly different from Nick. This was integral to telling the story properly.
Wendy: Mommy's Box addresses mental illness and the affect it can have on family and others. What has been the reaction from people who have seen it so far?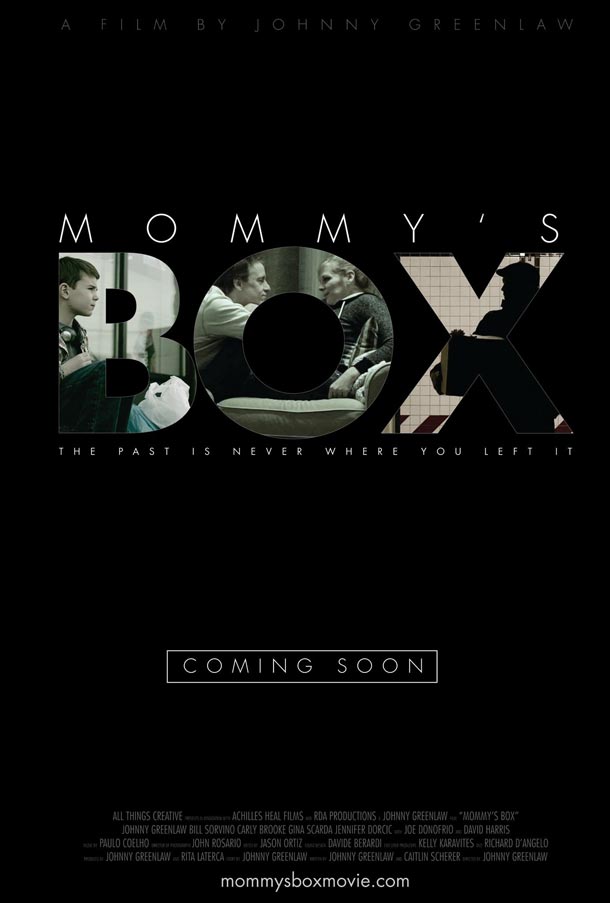 Bill: The reaction has been varied. Some people have found it comforting to know they are not alone with these types of circumstances. Then there are those who don't have such extreme situations in their families but can still relate because psychologically overcoming dysfunction within the family dynamic as a path to healing is really the fundamental message of the story.
Wendy: This film project raised funds via KickStarter and reached its goal. Was it a difficult process and did there need to be any funding outside of the campaign?
Bill: It was amazing how much support the film garnered and that has everything to do with the supporter's belief in Johnny's vision. I don't believe outside sources were needed, but as an indie film they made use of every penny very wisely!
Wendy: How long was the film production process from start up to completion?
Bill: We actually shot the teaser reel for Kickstarter three days before the start of Golden Door Film festival in 2013…what timing! We went into actual production a few months later I believe, we shot for most of April 2014. The film was finished with post production about a year later. Johnny shared the film with me right after it was complete and I was absolutely blown away.
Wendy: When and where was Mommy's Box filmed? What were some of the difficulties that came up?
Bill: It was filmed about half in Long Island and half in Manhattan. I was not involved with the actual production but from what Johnny told me, it was amazingly smooth with very few hiccups along the way.
Wendy: Mommy's Box has been showing at film festivals. How many festivals so far and what have been the results?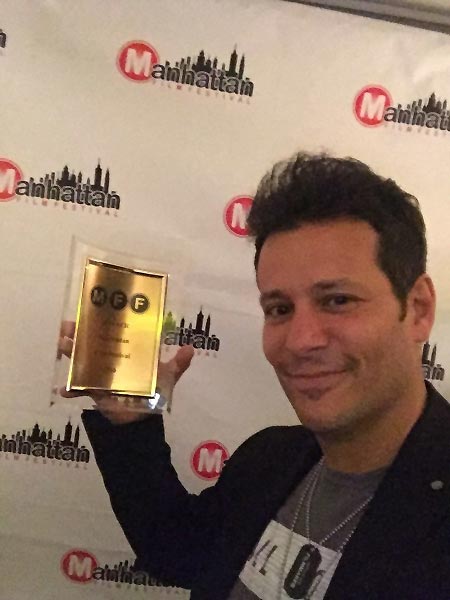 Bill: It's amazing actually. Every festival we have screened at we have either won awards or have been nominated. At Manhattan Film Festival we won Best Feature Film! We also won best original song and soundtrack at Long Island International Film Expo with major props to the extraordinarily gifted composer of Mommy's Box, Paulo Coelho. To top off our festival run we will be the opening night film at the prestigious Black Bear Film Festival. Opening night is October 14th and the festival runs through the 16th.
Wendy: Has there been an official release outside of the film festivals? When will the film be available for everyone to see?
Bill: We are having a red carpet premiere in Los Angeles on September 30th to kick off the release of the film in theaters in LA and NYC and across VOD platforms.
Wendy: Do you have any memorable moments from working on Mommy's Box?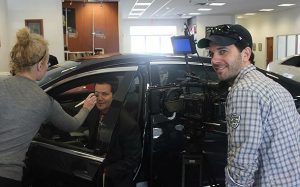 Bill: There were many, but I would say that shooting in the car dealership was a lot of fun. We shot several scenes there where my character worked and they were all lighthearted fun scenes. One in particular was the scene I shot with Joe D'Onofrio which was almost 100% improv. Johnny said just go for it guys we'll see what works. It's a great scene!
Wendy: What are you working on now?
Bill: I am shooting a TV pilot trailer in which I play a famous fashion designer who gets caught skimming money to save his company and winds up having to go home to live with his very old fashioned parents. It's a phenomenally well written dramedy series by my manager Vincent Palumbo. I am also working on a film called Iron Terry Malone which was written by Christian Keiber who has been in many TV shows; most recently a stint on Gotham. It's a very dark comedy. A cross between Cheers and The Usual Suspects if you can believe that! It will be directed by Tom Baldinger who actually directed my other film that is coming out called "Who's Jenna…?" which we will be premiering at Golden Door Film Festival as a special Red Carpet Event September 24 (open bar by Tito's Vodka!)
Wendy: Thanks Bill!
You can find Bill across all social media platforms with the handle: @billsorvino
Mommy's Box has an official website here.
Here's the trailer for Mommy's Box: