The advance word on Joss Whedon's horror flick is insanely positive, and most of that word urges people to go in knowing as little as possible. With that in mind I'm not even watching the above trailer. Instead I'm posting it for you folks that like to live dangerously. I'm really excited to see how this one turns out.
Here's a synopsis that accompanies the trailer:
Five friends go to a remote cabin in the woods. Bad things happen.

If you think you know this story, think again. From fan favorites Joss Whedon and Drew Goddard comes THE CABIN IN THE WOODS, a mind blowing horror film that turns the genre inside out.

Produced by Whedon and directed by Goddard from a script by both, the film stars Kristen Connolly, Chris Hemsworth, Anna Hutchison, Fran Kranz, Jesse Williams, Richard Jenkins and Bradley Whitford.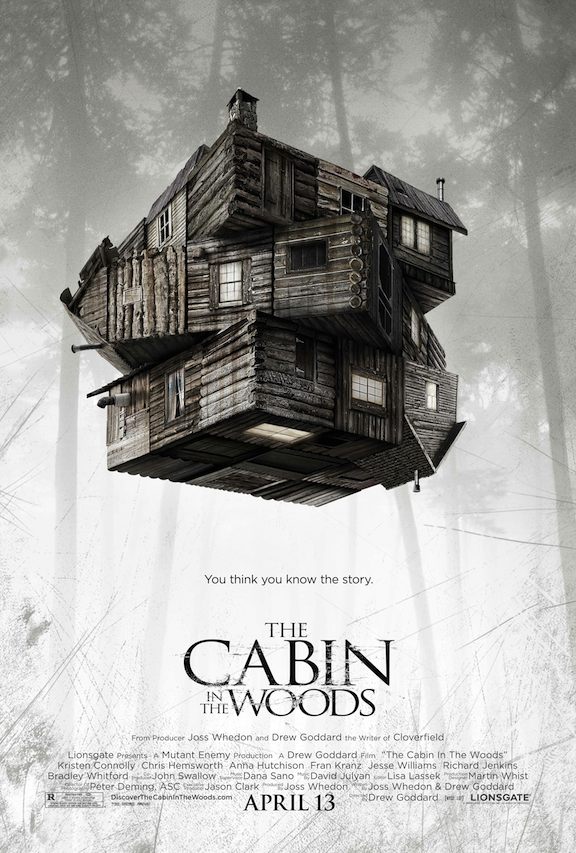 Cabin In The Woods hits theaters on April 13th, 2012.