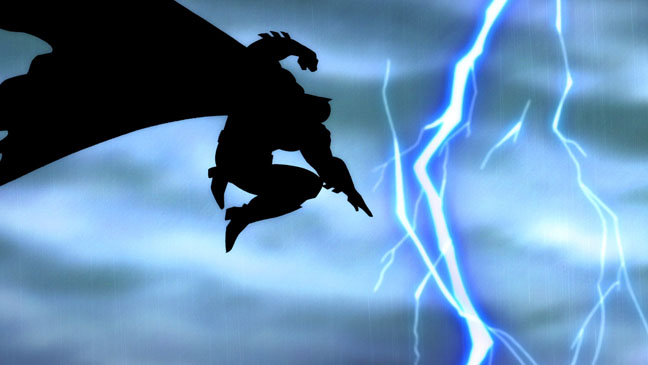 The Dark Knight Returns may be the quintessential Batman story, but many thought it would never find its way to the big screen. DC has been putting out a couple animated adaptations of their famous stories for a few years now, even releasing Year One last fall as a straight-to-DVD feature. This fall The Dark Knight Returns will get the same treatment, and The Hollywood Reporter released a slew of images from the flick today.
Below is the gallery of images in all their glory:
Here's a synopsis of Dark Knight Returns via Amazon:
Gotham City is a hell on earth, street gangs roam but there are no heroes. Decay is ubiquitous. Where is a hero to save Gotham? It is 10 years since the last recorded sighting of the Batman. And things have got worse than ever. Bruce Wayne is close to being a broken man but something is keeping him sane: the need to see change and the belief that he can orchestrate some of that change. Batman is back. The Dark Knight has returned.