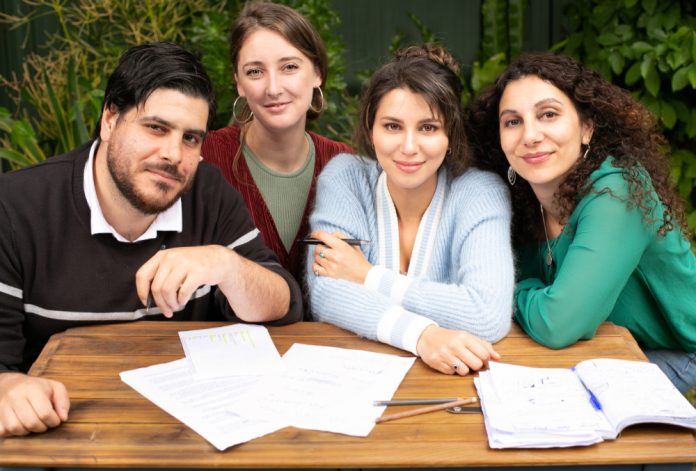 A new feature drama, "Deluge," is in the works, led by AACTA­ nominated writer-director Melissa Anastasi, co-writer Ayeshah Zakiya Rose, and producers Chris Luscri and Hayley Surgenor. The progress to date is evidence of the work of two incredible cinematic storytellers, Melissa and Ayeshah, and the exceptional support and attention to detail they've received from two savvy and committed producers.
"Deluge" will tell a unique and timely story-that of the spiraling fallout of the Pakistani-Australian female protagonist as she is forced to reckon with the complex experiences of gendered violence. Deluge will be told in a wild, expressionistic dance story world that takes audiences on a journey of re-emergence from trauma as our protagonist fights to reclaim herself as an artist and human being.
The "Deluge" team is in an excellent position; they are hungry to make their debut feature, and it's exciting to see where they can take the project and how the Australian industry supports them for a truly International and moving story.
Ayeshah Rose is an actor, model, writer, and filmmaker with a diverse culture of South Asian and European descent. Ayeshah has had numerous roles in television series across Australia. Some of her credits include "Underbelly" – A Tale of Two Cities, "Angel of Mine," and "Home and Away." With experience in the changing industry, Ayeshah is reclaiming her Asian/Pakistani culture and is excited to represent the richness of the combination of cultures.
Melissa Anastasi is an award-winning writer/director based in Sydney, Australia. As a writer, Melissa's feature film screenplays have been shortlisted for the Sundance Lab and previously selected for the Binger FilmLab in Amsterdam.
** Picture of the team above includes Chris Luscri (producer), Hayley Surgenor(producer), Ayeshah Zakiya Rose (writer/actor), and Melissa Anastasi (writer/director).