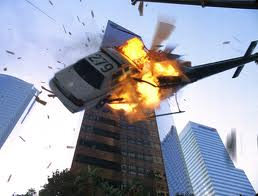 Twitch is reporting news that Die Hard 5 is closer then ever to becoming a reality rather than Bruce Willis' desperate dream to maintain relevance.
According to reports, the next entry will send John McClane and his son to Russia where the pair will fight terrorists on their home turf. One wonders if the "and son" part of the equation is the filmmakers' way of setting up a new series of films with the younger McClane. Cause, y'know, that worked out so well in Indiana Jones and the Fourth Film I'm Still Trying To Forget. 
Further reporting tells us that original director Noam Murro is too busy with a 300 prequel and has passed on directing duties. John Moore, the journeyman director of The Omen, Behind Enemy Lines, and Max Payne is rumored to be taking his place.
We'll keep you updated when more details become available.