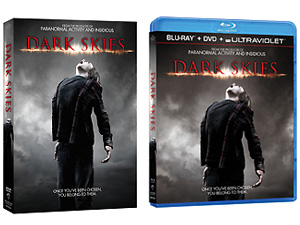 On May 28, 2013, on Blu-Ray Combo Pack and DVD, Anchor Bay Entertainment and Dimension Films will release Dark Skies into retail stores.
Have you ever wondered, is it possible? That maybe, just maybe, we aren't alone after all? If that has never entered your mind, it WILL when you watch Dark Skies! This mind bending supernatural thriller keeps you on the edge of your seat from beginning to end.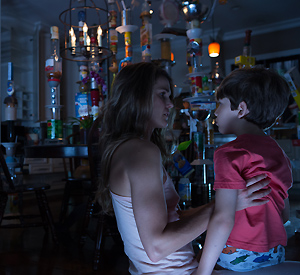 In my opinion, Lacy Barrett (Keri Russell) a modern day mother, who is trying to balance and protect her family and career, while trying to understand the unknown. While Daniel Barrett (Josh Hamilton), tries to maintain his families security while struggling with unemployment, and a closed mind to the unknown. All the while, trying to protect their two sons Jesse (Dakota Goyo) and Sammy (Kadan Rockett) from what they themselves, don't understand. They seek the help of paranormal expert, Edwin Pollard (J.K. Simmons) who tries to explain what is happening to them, as well as what has always been, and always will be. He tries to help the family. But will it be enough?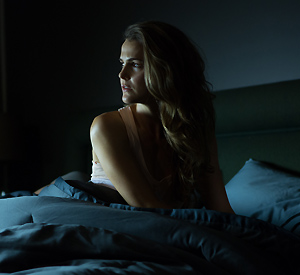 In my opinion, this movie is everything you want in a good supernatural thriller. Happiness, sadness, hopelessness, confusion, and most of all fear! What would you do if this was going on in your world?
Written and directed by Scott Stewart. This film is brought to you from the producer of Paranormal Activity, Insidious and Sinister. When you buy Dark Skies, you will have included commentary with Scott Stewart (Writer/Director), Jason Blum (Producer), Brian Kavanaugh-Jones (Executive Producer), and Peter Gvozdas (Editor).  In addition, you will have alternate and deleted scenes from the film, and English and Spanish subtitles. This film is rated PG-13.
By Jamie Leigh