For months now I've been itching to check out We Need To Talk About Kevin, the film adaptation of the excellent Lionel Shriver novel of the same name. The film premiered at Cannes last year and has been gaining heady critical notice, particularly for Tilda Swinton's performance.
Here's a synopsis of the film, via IMDB:
The mother of a teenage boy who went on a high-school killing spree tries to deal with her grief – and feelings of responsibility for her child's actions.
The film is finally getting a wide release later this month, and the studio has put out a great one-sheet that harks back to Rosemary's Baby: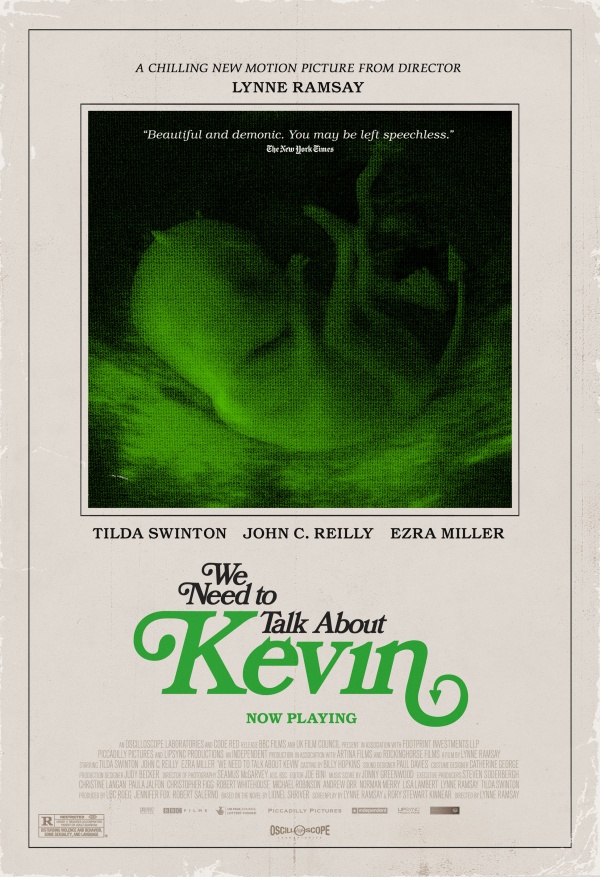 We Need To Talk About Kevin is scheduled for a wide release on January 27th, 2012.