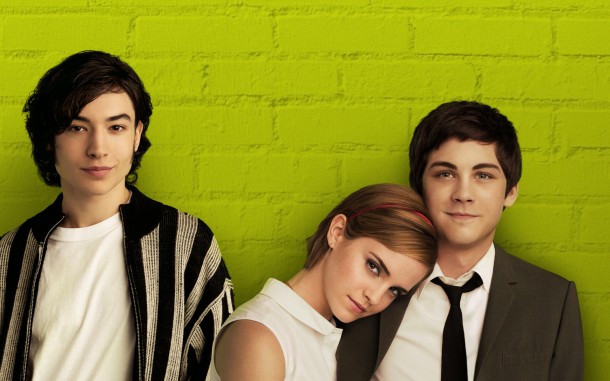 Coming of age novels and films are a dime a dozen. Every aspiring novelist or film maker has toyed with the idea of making a semi-autobiographical work that involved their teenage experiences. Most of these pieces are terrible, but every once in a while a coming of age story turns all the right tumblers and unlocks something we can all relate to. Stephen Chbosky's The Perks of Being A Wallflower is that kind of novel, and in adapting his book to the screen, Chbosky has pulled off something amazing here: this film is better than the book it is based upon. By far.
Simply describing this as a tale of adolescent ennui does Perks little favor. It isn't the external machinations that make this film, but rather the internal struggles these characters face that causes Perks to stand above the rest. This isn't the tale of boy meets girl. This is the tale of how it feels to be lonely and scared of your own mind. It's a story of all the fucked up things teens do to distract themselves from the knowledge of how weird and dark their thoughts can be, and how letting another person in on our dirty secrets is utterly terrifying. Chbosky's great message is that growing up isn't the act of checking things like first kisses and diplomas off a list, but rather dealing with your past and accepting what you are.
This film isn't perfect. There are some structural issues and a few things are left unsaid that risk being too subtle, but Perks' balances those faults out with a strong cast and a clear sense of tone. Logan Lerman and Emma Watson give great performances here, turning in some work that will certainly garner attention from those who only know then as Percy Jackson and Hermione Granger. The revelation, however, is Ezra Miller. Miller, who portrayed the homicidal Kevin in We Need To Talk About Kevin last year, has pulled a complete 180 and delivered another startlingly nuanced performance here. Make no mistake, this kid is going to be a star someday. And that day will probably be soon.
Even if you're over high school movie, even if you feel like you've already heard everything Perks has to say, I urge you to give it a shot. It's not just the message, but also the delivery. Chbosky nailed this one, and I'm very excited to see what he has coming next.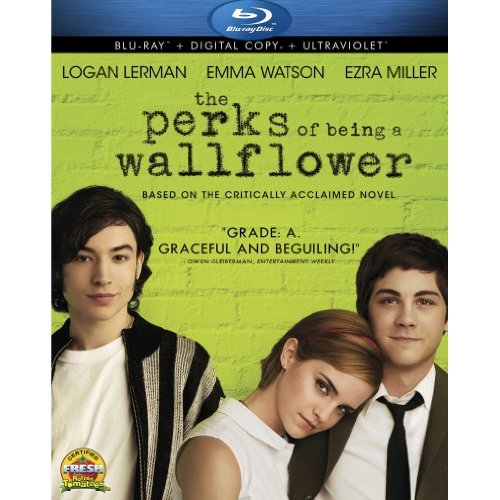 The Perks of Being A Wallflower is now available on DVD and BluRay. You can order a copy right here.