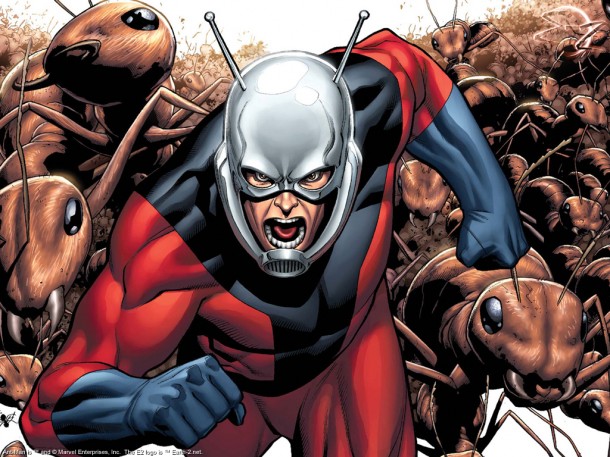 Disney recently sent out an update on the Marvel slate, and along with the boring news that Thor: The Dark World and Captain America: Winter Soldier would be in 3D came the news that Ant-Man has a release date: November 6, 2015. Yep, we're just three years away from Hank Pym making his theatrical debut.
Or are we? There's a distinct possibility that Pym could show up in one of the previously mentioned films, or Avengers 2, or even the SHIELD TV show set to air on ABC next year. I imagine Joss Whedon is itching to get his hands on the Wasp, Ant-Man's leading lady who's a hero in her own right. Since Whedon is helping out with all the Marvel films he could theoretically shoehorn the Wasp and Ant-Man as supporting players in Avengers 2, leading into Edgar Wright's Ant-Man.
Whatever the case may be, I'm sure we'll be getting more news in a year or so when they finally get around to casting. We'll keep you updated as this story develops.