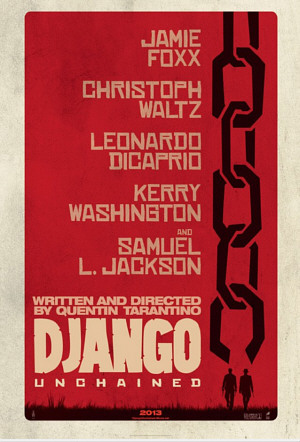 Fresh off the set of the highly anticipated "Django: Unchained," helmed by Quentin Tarantino, actor Skipper Landry sat down with Movie Vine and discussed his experiences working with the famously idiosyncratic director, his meandering path to acting full time, and his aspirations of one day portraying a zombie on screen.
Katie: Welcome to Movie Vine, Skipper.
Skipper: Thank you, I am most happy to be here.
Katie: So, you've just decided to make the transition to acting full time, but have been working steadily in features and TV for the last few years. What inspired you to commit completely?
Skipper: Actually it was an easy decision. Since I was young, creating things made me happy. Whether it was with toys, paints or clay when I was a boy; or photography, electrical science, landscaping or mixing music when I was older, I have always felt at home creating things. To me, movies are a story that people want to hear. Creating a good story that makes people happy is an amazing feeling. That and background work can only take one so far.
Katie: Is it true you were introduced to acting in the first place by a fluke?
Skipper: It is. A few years ago my brother-in-law told me a small indie film in New Orleans needed some extra background actors and he gave me the email to apply. Ironically, I was turned down and figured that was that. The night before he was heading to set, he asked me to go with him because they were short players. Even though I had not been chosen by casting, I was brought to set as his tag-a-long. The set was so hot, but I gave it all I had and yelled and screamed as they asked and was invited back for the next two days of filming. I met so many wonderful people and through the sweat, hoarse throat, and headache, I fell in love. So if it weren't for that odd twist of fate, I would never have been on a set and I would never have been bitten by the acting bug.
Katie: What do you think you bring to the table as an actor, considering the indirect path you've taken to get there? What are some experiences that have shaped you as a person and an actor?
Skipper: Definitely my experiences in life made me who I am and also allow me a unique wisdom and perception of how I deal with life and, therefore, acting. My life has been a road less traveled for sure, but I believe it has made me wiser, more patient, and more willing to listen than I might have been otherwise. I see things a bit differently than others in that it's the little things that define life and character. How and why a person does something tells a lot about who they are and how they let life affect them. I have learned to listen to pay attention to ask questions, but also to know when to be stubborn. I see my path as the reason to walk it, the destination is a bonus. I feel this outlook helps me to be more perceptive of what my character is about. Why he does what he does and what makes him who he is. I try to think of how my character became who he is through his walk in life. I try to channel the character the writer created rather than act the part.
Katie: That has certainly served you well–you recently completed work on some big budget studio pictures, such as the highly anticipated Quentin Tarantino film, "Django Unchained" (set for a Christmas Day release). How did you get involved with that particular project?
Skipper: Networking. Being punctual, dependable, courteous, patient (not pestering casting agencies) and paying attention as a background actor got me noticed. I can't understand why some people feel that being on set and not being in every scene is somehow a disgrace or negative. I noticed early on that actors that tried to maneuver themselves to be seen on film ended up not being chosen as much, so I studied sets. I studied how they worked. I learned peoples' names and positions and showed interest in what they did. Getting good feedback from the set to casting really has helped me move ahead with such little experience in just two years.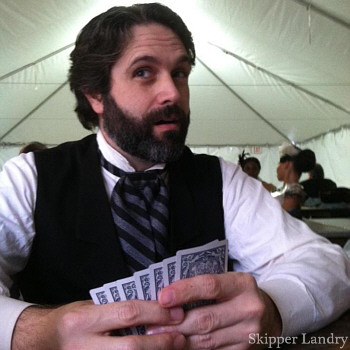 Skipper: I got to play a Cleo Master. I played a master that loved one of his servants, or "ponies," as they were known, and took her out to a night on the town for dinner and socializing. As if being in a scene with Leonardo DiCaprio and Jamie Foxx weren't enough, my love interest was Mr. Foxx's niece! Such a great experience.
Katie: "Django" tells the story of a freed slave and, in true Tarantino style, his bloody path back to the woman he loves. Had you worked on any projects set in other time periods previous to this?
Skipper: In "Twilight [Breaking Dawn: Part 2]" I was in a flashback scene set in old Russia. In "American Horror House," for the SyFy channel, I was a ghost from the 50's.
Katie: So when you landed the character in "Django," also a period piece, what was your preparation like for the role? Did you delve into Civil War era history?
Skipper: There was not a lot of time between when I was brought on to time to set, but Mr. Tarantino made historical books of the time and setting that we were shooting available on set. Reading those and his direction really brought me up to speed quickly.
Katie: Have you seen a finished version of the film yet? Expectations for it are high–do you think it's going to live up to the hype?
Skipper: I have not, though I do not know if I will. I have a really quirky acting thing or something–I have never watched anything I act in. I don't really know why, but I think it is because I am really critical of myself and I would be more self conscience if I did. Everything that I have seen and heard from friends and family is positive, especially when I tell them the style of the film. I think that the direction that Mr. Tarantino took this film in will appeal to people that might not consider seeing a Western. I think his vision really makes it a movie no one else could have made, and that makes it entertaining for sure.
Katie: Was working with Quentin Tarantino exciting for you? Were you a fan before getting cast in the movie?
Skipper: I actually was very impressed with his down to earth and 'have fun' aura on set. Very conscious of everyone and making sure the set was a family. At one point while the set was being moved around, he sat next to me and we small talked for about 10 minutes. I was excited, nervous, star-struck and giddy all at once!
Katie: I can imagine! There are a lot of really rabid Tarantino fans out there, did you perceive any kind of frenzy like that on set? Were any superfans trying to get a glimpse of filming?
Skipper: Actually no. He made himself available, within reason, to anyone that wanted to say a few words to him. He had music playing between sets and we all sang and goofed off while waiting for final looks. He constantly walked the set and worked with the crew and actors, so it really felt like a special club that we were in. I guess it also helped that where we worked, it was actually a closed set and they draped the house completely in blankets to keep those out that didn't need to be there.
Katie: Any other crazy Tarantino stories you'd like to share, in general? He's famously quirky, what were your overall impressions of him?
Skipper: There were a few things, but all of the actors had tiny electrodes embedded in our skulls so that if any of us talk about him too much, we get shocked…But for a man in his station, I can't say enough about how down to earth he was.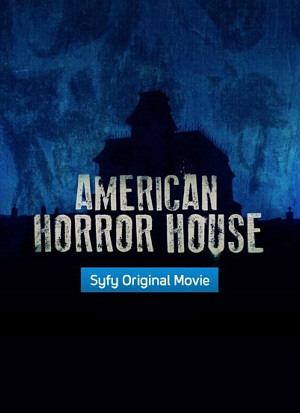 Katie: As you briefly mentioned, you were also recently featured in a SyFy original movie, "American Horror House," alongside the inimitable Morgan Fairchild. Did you have a blast working on a horror movie?
Skipper: Ms. Fairchild was so wonderful and patient to work with. Imagine 50 college kids, some vengeful ghosts and lots of blood – she really showed why she is revered as an actress that exemplifies class. Funny story: going to get breakfast at a drive through with a slit throat covered in blood…
Katie: That movie sounds like a lot of fun. Is Morgan Fairchild as larger than life as she seems?
Skipper: Again, I was really impressed at how much she was available to everyone. Ate with us, talked with us, sat with us. A real classy actress.
Katie: You've worked on big budget movies like "Django" and "GI Joe: Retaliation" (due out in March of next year), as well as those on a smaller scale, like "American Horror House." Moving between these different size projects, what are the most notable differences you've observed from an acting standpoint? Do you approach roles differently depending on the project? Or is your preparation the same, no matter what?
Skipper: I find that the smaller ones need more preparation and concentration to do well. You would think that the smaller ones would have more room for error, but to me they cause me to be more conscious and work oriented. The larger ones have so much equipment and people actually working the set that it's a faster pace and things get done right more quickly I think because of the pace. Smaller ones tend to be more relaxed, so the pressure is higher for me to get it right every time. I take it more personally to really carry my weight and help out others more on smaller sets so things get done like they should. On larger sets there are more people making sure things are right, so the pressure isn't as much on me to worry the shot will be right, its more someone else's job on the larger ones.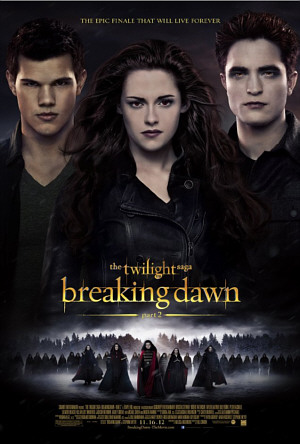 Katie: In addition to Mr. Tarantino, you've also now worked with the great Bill Condon in "The Twilight Saga: Breaking Dawn Part 2." You're in good company so far! Do you have any directors you're dying to work with next?
Skipper: I still feel I am working my way up the ladder, so right now, thinking of who I want to work with is more of a far off selfish dream. Maybe it's my personality, or lack of time in the industry, but right now I am just so grateful to be able to act with anyone that gives good direction.
Katie: You've worked in a wide array of genres so far as well. Are there other types of projects you'd like to explore acting in?
Skipper: I would love to be a zombie! I want to be a hero character throughout the whole movie that selflessly sacrifices himself for the safety of others. And a romantic story along the lines of a classical fable.
Katie: Do you have aspirations beyond acting? Any other creative outlets you'd like to explore?
Skipper: Right now I am restoring a classic Jeep. I love, love, love working in my yard, landscaping. I have a decent green thumb actually. To me it's all creative like I mentioned before.
Katie: As an actor, what and who are you watching on TV and in film? Any new shows or movies that really impress you from an acting standpoint?
Skipper: On TV, I think the writing on "The Walking Dead" is really strong. I like the pace and intensity of it all. I think the suspense of "Dexter" is great, and I will miss "Eureka." As far as movies, Edward Norton, Guy Pierce, Christian Bale, Russell Crowe all inspire me. I really try to study their methods and approaches to roles while watching their movies and interviews. I love their style of acting and how they chose their path and movies to make. This is how I want to be as an actor.
Katie: Thanks for taking the time to speak with us, today.
Skipper: It really was my pleasure, Thank you.
*You can follow Skipper on Twitter at: http://twitter.com/SkipperLandry  & check out his full filmography here: http://www.imdb.com/name/nm4767737/ , his official website at SkipperLandry.com and his Facebook at https://www.facebook.com/pages/Skipper-Landry-ActorCinematographer/475697949131543
By Katie Moeller